---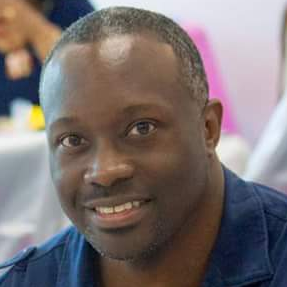 This message is presented by Amos Johnson Jr, PhD. He is the CEO & Pastor of Church for Entrepreneurs. God has given him a calling to help Christian Entrepreneurs succeed at their calling. He believes a fulfilled life comes from clearly knowing what God has called you to do and doing it.
---
---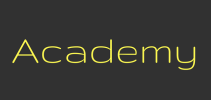 Signup ► We have created several online academies to help you discover and implement your calling. | Click Here for Details
---
Message Summary
God's economic system is based on the concept of seedtime and harvest. You sow a seed and you receive a harvest; it's that simple. On today's podcast, learn 3 types of seeds you should sow for financial success in your business.
Luke 6:38 KJV
[38] Give, and it shall be given unto you; good measure, pressed down, and shaken together, and running over, shall men give into your bosom. For with the same measure that ye mete withal it shall be measured to you again.
Matthew 5:38,40-41,46 AMPC
[38] You have heard that it was said, An eye for an eye, and a tooth for a tooth.
[40] And if anyone wants to sue you and take your undershirt (tunic), let him have your coat also.
[41] And if anyone forces you to go one mile, go with him two miles.
[46] For if you love those who love you, what reward can you have? Do not even the tax collectors do that?
Proverbs 25:21-22 KJV
[21] If thine enemy be hungry, give him bread to eat; and if he be thirsty, give him water to drink:
[22] For thou shalt heap coals of fire upon his head, and the Lord shall reward thee.
Luke 5:2-7 KJV
[2] And saw two ships standing by the lake: but the fishermen were gone out of them, and were washing their nets.
[3] And he entered into one of the ships, which was Simon's, and prayed him that he would thrust out a little from the land. And he sat down, and taught the people out of the ship.
[4] Now when he had left speaking, he said unto Simon, Launch out into the deep, and let down your nets for a draught.
[5] And Simon answering said unto him, Master, we have toiled all the night, and have taken nothing: nevertheless at thy word I will let down the net.
[6] And when they had this done, they inclosed a great multitude of fishes: and their net brake.
[7] And they beckoned unto their partners, which were in the other ship, that they should come and help them. And they came, and filled both the ships, so that they began to sink.
2 Corinthians 9:6-7 KJV
[6] But this I say, He which soweth sparingly shall reap also sparingly; and he which soweth bountifully shall reap also bountifully.
[7] Every man according as he purposeth in his heart, so let him give ; not grudgingly, or of necessity: for God loveth a cheerful giver.
Please leave a testimony or comment
Comments and testimonies below are from this message and others messages on our website.
---
Podcast: Download (Duration: 11:02 — 14.0MB)