---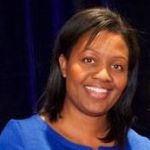 Your Word Trainer is Leesa Renee Hall. She is a bestselling author, award winning speaker and a money mindset mentor who helps Christian female business owners create consistent cashflow with ease.



---
---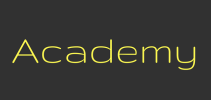 Signup ► We have created several online academies to help you discover and implement your calling. | Click Here for Details
---
Here are the scripture references
Hosea 1:2 KJV
[2] The beginning of the word of the LORD by Hosea. And the LORD said to Hosea, Go, take unto thee a wife of whoredoms and children of whoredoms: for the land hath committed great whoredom, departing from the LORD.
Jeremiah 9:2-3 KJV
[2] Oh that I had in the wilderness a lodging place of wayfaring men; that I might leave my people, and go from them! for they be all adulterers, an assembly of treacherous men.
[3] And they bend their tongues like their bow for lies: but they are not valiant for the truth upon the earth; for they proceed from evil to evil, and they know not me, saith the LORD.
Luke 8:2-3 KJV
[2] And certain women, which had been healed of evil spirits and infirmities, Mary called Magdalene, out of whom went seven devils,
[3] And Joanna the wife of Chuza Herod's steward, and Susanna, and many others, which ministered unto him of their substance.
1 Timothy 6:10 KJV
[10] For the love of money is the root of all evil: which while some coveted after, they have erred from the faith, and pierced themselves through with many sorrows.
Psalm 62:5 NLT
[5] Let all that I am wait quietly before God, for my hope is in him.
1 Corinthians 6:9-11 KJV
[9] Know ye not that the unrighteous shall not inherit the kingdom of God? Be not deceived: neither fornicators, nor idolaters, nor adulterers, nor effeminate, nor abusers of themselves with mankind,
[10] Nor thieves, nor covetous, nor drunkards, nor revilers, nor extortioners, shall inherit the kingdom of God.
[11] And such were some of you: but ye are washed, but ye are sanctified, but ye are justified in the name of the Lord Jesus, and by the Spirit of our God
Podcast: Download (Duration: 11:24 — 11.8MB)