---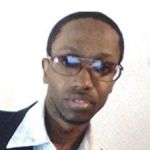 Your Word Trainer is Apostle Ricardo Butler. He is a Christian Hip-Hop artist, entrepreneur, producer, author, & blogger. He's passionate about equipping hip-hop artists of God to be leaders in the five fold ministry so that they can together carry the Presence of God through hip-hop music to the church and the world.
---
---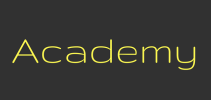 Signup ► We have created several online academies to help you discover and implement your calling. | Click Here for Details
---
Here are the scripture references
1 Corinthians 1:10 AP
Now I beseech you, brethren [brothers and sisters in Christ], by the name [Gk: 'authority, image, character, honor, glory'] of our Lord Jesus Christ, that your and your wife speak the same thing, and that there be no divisions (which leads to divorce) among you; but that both of you be perfectly joined together in the same mind, opinion and in the same vision & purpose.
Philippians 2:1-5 AP
If there be therefore any comfort in Christ, if any comfort of love, if any fellowship of the Spirit, if any inward affection and mercies, fulfill ye my joy, that ye be likeminded, having the same love, being of ONE accord, of ONE mind. Let nothing be done through strife or vainglory; but in lowliness [humility] of mind let each esteem other better than themselves. Look not every husband on his own things, but every husband also on the things of his wife. Let this mind [other minded perspective] be in you, which was also in Christ Jesus.
Romans 8:6 KJV
For to be carnally minded is death; but to be spiritually minded is life and peace.
Isaiah 55:8-9 KJV
For my thoughts are not your thoughts, neither are your ways my ways, saith the LORD. For as the heavens are higher than the earth, so are my ways higher than your ways, and my thoughts than your thoughts.
Jeremiah 29:11 KJV
For I know the thoughts that I think toward you, saith the LORD, thoughts of PEACE, and not of evil, to give you an expected end [of life and life forevermore].
John 10:10 KJV
The thief cometh not, but for to steal [your life and peace], and to kill [your life and peace], and to destroy [your life and peace]: I AM come that they might have LIFE, and that they might have it [LIFE] more abundantly.
Proverbs 4:7 KJV
Wisdom is the principal thing; therefore get wisdom: and with all thy getting get understanding.
Proverbs 24:3-4 KJV
Through wisdom is an house builded; and by understanding it is established: and by knowledge shall the chambers be filled with all precious and pleasant riches.
Amos 3:3 KJV
Can two walk together, except they be agreed?
Deuteronomy 32:30 KJV
How should one chase a thousand, and two put ten thousand to flight, except their Rock had sold them, and the LORD had shut them up?
Podcast: Download (Duration: 11:33 — 13.7MB)