---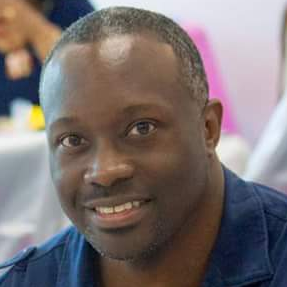 This message is presented by Amos Johnson Jr, PhD. He is the CEO & Pastor of Church for Entrepreneurs. God has given him a calling to help Christian Entrepreneurs succeed at their calling. He believes a fulfilled life comes from clearly knowing what God has called you to do and doing it.
---
---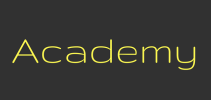 Signup ► We have created several online academies to help you discover and implement your calling. | Click Here for Details
---
Here are the scripture references
James 1:2-3 KJV
[2] My brethren, count it all joy when ye fall into divers temptations;
[3] Knowing this , that the trying of your faith worketh patience.
Proverbs 24:16 KJV
[16] For a just man falleth seven times, and riseth up again: but the wicked shall fall into mischief.
Luke 9:62 KJV
[62] And Jesus said unto him, No man, having put his hand to the plough, and looking back, is fit for the kingdom of God.
Genesis 3:6 KJV
[6] And when the woman saw that the tree was good for food, and that it was pleasant to the eyes, and a tree to be desired to make one wise, she took of the fruit thereof, and did eat, and gave also unto her husband with her; and he did eat.
Genesis 9:24 KJV
[24] And Noah awoke from his wine, and knew what his younger son had done unto him.
Genesis 20:2 KJV
[2] And Abraham said of Sarah his wife, She is my sister: and Abimelech king of Gerar sent, and took Sarah.
Acts 28:3 KJV
[3] And when Paul had gathered a bundle of sticks, and laid them on the fire, there came a viper out of the heat, and fastened on his hand.
Hebrews 4:15 KJV
[15] For we have not an high priest which cannot be touched with the feeling of our infirmities; but was in all points tempted like as we are, yet without sin.
Matthew 14:10, 13 KJV
[10] And he sent, and beheaded John in the prison.
[13] When Jesus heard of it , he departed thence by ship into a desert place apart: and when the people had heard thereof , they followed him on foot out of the cities.
John 19:25-27 KJV
[25] Now there stood by the cross of Jesus his mother, and his mother's sister, Mary the wife of Cleophas, and Mary Magdalene.
[26] When Jesus therefore saw his mother, and the disciple standing by, whom he loved, he saith unto his mother, Woman, behold thy son!
[27] Then saith he to the disciple, Behold thy mother! And from that hour that disciple took her unto his own home.
Proverbs 10:22 KJV
[22] The blessing of the Lord , it maketh rich, and he addeth no sorrow with it.
Hebrews 11:1 KJV
[1] Now faith is the substance of things hoped for, the evidence of things not seen.
Related Word Trainings
Podcast: Download (Duration: 10:18 — 12.8MB)