---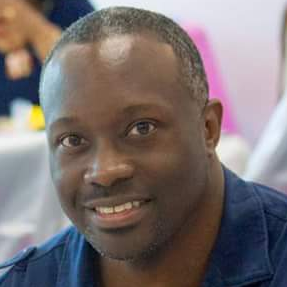 This message is presented by Amos Johnson Jr, PhD. He is the CEO & Pastor of Church for Entrepreneurs. God has given him a calling to help Christian Entrepreneurs succeed at their calling. He believes a fulfilled life comes from clearly knowing what God has called you to do and doing it.
---
---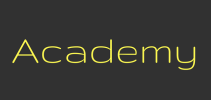 Signup ► We have created several online academies to help you discover and implement your calling. | Click Here for Details
---
Here are the scripture references
Genesis 18:20-21 KJV
[20] And the Lord said, Because the cry of Sodom and Gomorrah is great, and because their sin is very grievous;
[21] I will go down now, and see whether they have done altogether according to the cry of it, which is come unto me; and if not, I will know.
Genesis 19:4-5, 7, 13 KJV
[4] But before they lay down, the men of the city, even the men of Sodom, compassed the house round, both old and young, all the people from every quarter:
[5] And they called unto Lot, and said unto him, Where are the men which came in to thee this night? bring them out unto us, that we may know them.
[7] And said, I pray you, brethren, do not so wickedly.
[13] For we will destroy this place, because the cry of them is waxen great before the face of the Lord; and the Lord hath sent us to destroy it.
Genesis 6:5-7 NLT
[5] The LORD observed the extent of human wickedness on the earth, and he saw that everything they thought or imagined was consistently and totally evil.
[6] So the LORD was sorry he had ever made them and put them on the earth. It broke his heart.
[7] And the LORD said, "I will wipe this human race I have created from the face of the earth. Yes, and I will destroy every living thing-all the people, the large animals, the small animals that scurry along the ground, and even the birds of the sky. I am sorry I ever made them."
Genesis 6:12-13, 17-18 NLT
[12] God observed all this corruption in the world, for everyone on earth was corrupt.
[13] So God said to Noah, "I have decided to destroy all living creatures, for they have filled the earth with violence. Yes, I will wipe them all out along with the earth!
[17] "Look! I am about to cover the earth with a flood that will destroy every living thing that breathes. Everything on earth will die.
[18] But I will confirm my covenant with you. So enter the boat-you and your wife and your sons and their wives.
Genesis 6:8-9 KJV
[8]But Noah found grace in the eyes of the Lord .
[9] These are the generations of Noah: Noah was a just man and perfect in his generations, and Noah walked with God.
Genesis 18:23-26, 32 KJV
[23] And Abraham drew near, and said, Wilt thou also destroy the righteous with the wicked?
[24] Peradventure there be fifty righteous within the city: wilt thou also destroy and not spare the place for the fifty righteous that are therein?
[25] That be far from thee to do after this manner, to slay the righteous with the wicked: and that the righteous should be as the wicked, that be far from thee: Shall not the Judge of all the earth do right?
[26] And the Lord said, If I find in Sodom fifty righteous within the city, then I will spare all the place for their sakes.
[32] And he said, Oh let not the Lord be angry, and I will speak yet but this once: Peradventure ten shall be found there. And he said, I will not destroy it for ten's sake.
Genesis 19:12, 22 AMP
[12] And the two men asked Lot, Have you any others here–sons-in-law or your sons or your daughters? Whomever you have in the city, bring them out of this place,
[22] Make haste and take refuge there, for I cannot do anything until you arrive there. Therefore the name of the city was called Zoar little.
2 Corinthians 5:21 KJV
[21] For he hath made him to be sin for us, who knew no sin; that we might be made the righteousness of God in him.
Romans 3:22 KJV
[22] Even the righteousness of God which is by faith of Jesus Christ unto all and upon all them that believe: for there is no difference:
Matthew 5:13 KJV
[13] Ye are the salt of the earth: but if the salt have lost his savour, wherewith shall it be salted? it is thenceforth good for nothing, but to be cast out, and to be trodden under foot of men.
Romans 2:4 AMP
[4] Or are you so blind as to trifle with and presume upon and despise and underestimate the wealth of His kindness and forbearance and long-suffering patience? Are you unmindful or actually ignorant of the fact that God's kindness is intended to lead you to repent (to change your mind and inner man to accept God's will)?
Podcast: Download (Duration: 13:35 — 16.1MB)