---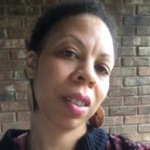 This message is presented by is Hadassah Queen O. She is a Dreamer, Author, Speaker, and Radio personality who loves inspiring others using real life experiences.
---
---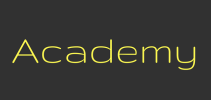 Signup ► We have created several online academies to help you discover and implement your calling. | Click Here for Details
---
Here are the scripture references
Matthew 26:14-16 KJV
[14] Then one of the twelve, called Judas Iscariot, went unto the chief priests,
[15] And said unto them , What will ye give me, and I will deliver him unto you? And they covenanted with him for thirty pieces of silver.
[16] And from that time he sought opportunity to betray him.
Hebrews 13:5 KJV
[5] Let your conversation be without covetousness; and be content with such things as ye have: for he hath said, I will never leave thee, nor forsake thee.
1 Timothy 6:6 KJV
[6] But godliness with contentment is great gain.
Philippians 4:11 KJV
[11] Not that I speak in respect of want: for I have learned, in whatsoever state I am, therewith to be content.
Proverbs 30:8 KJV
[8] Remove far from me vanity and lies: give me neither poverty nor riches; feed me with food convenient for me:
Please leave a testimony or comment
Comments and testimonies below are from this message and others messages on our website.
---
Podcast: Download (Duration: 9:19 — 11.2MB)