---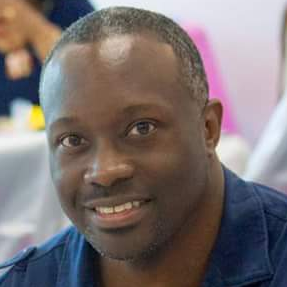 This message is presented by Amos Johnson Jr, PhD. He is the CEO & Pastor of Church for Entrepreneurs. God has given him a calling to help Christian Entrepreneurs succeed at their calling. He believes a fulfilled life comes from clearly knowing what God has called you to do and doing it.
---
---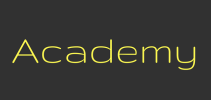 Signup ► We have created several online academies to help you discover and implement your calling. | Click Here for Details
---
Here are the scripture references
Joshua 1:8 KJV
[8] This book of the law shall not depart out of thy mouth; but thou shalt meditate therein day and night, that thou mayest observe to do according to all that is written therein: for then thou shalt make thy way prosperous, and then thou shalt have good success.
Matthew 14:28-31 KJV
[28] And Peter answered him and said, Lord, if it be thou, bid me come unto thee on the water.
[29] And he said, Come. And when Peter was come down out of the ship, he walked on the water, to go to Jesus.
[30] But when he saw the wind boisterous, he was afraid; and beginning to sink, he cried, saying, Lord, save me.
[31] And immediately Jesus stretched forth his hand, and caught him, and said unto him, O thou of little faith, wherefore didst thou doubt?
Mark 9:17-25 KJV
[17] And one of the multitude answered and said, Master, I have brought unto thee my son, which hath a dumb spirit;
[18] And wheresoever he taketh him, he teareth him: and he foameth, and gnasheth with his teeth, and pineth away: and I spake to thy disciples that they should cast him out; and they could not.
[19] He answereth him, and saith, O faithless generation, how long shall I be with you? how long shall I suffer you? bring him unto me.
[20] And they brought him unto him: and when he saw him, straightway the spirit tare him; and he fell on the ground, and wallowed foaming.
[21] And he asked his father, How long is it ago since this came unto him? And he said, Of a child.
[22] And ofttimes it hath cast him into the fire, and into the waters, to destroy him: but if thou canst do any thing, have compassion on us, and help us.
[23] Jesus said unto him, If thou canst believe, all things are possible to him that believeth.
[24] And straightway the father of the child cried out, and said with tears, Lord, I believe; help thou mine unbelief.
[25] When Jesus saw that the people came running together, he rebuked the foul spirit, saying unto him, Thou dumb and deaf spirit, I charge thee, come out of him, and enter no more into him.
Podcast: Download (Duration: 10:52 — 13.2MB)