---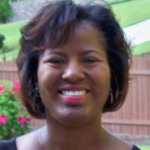 This message is presented by Kimberley Savage. She is a professional educator and ordained minister who believes that all people are called by God to exhibit great purpose while walking out the plan He has for their lives. She delights in assisting others in finding their passion, setting attainable yet altering goals and maximizing their potential.


---
---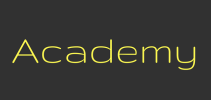 Signup ► We have created several online academies to help you discover and implement your calling. | Click Here for Details
---
Here are the scripture references
Lamentations 3:40 NASB
[40] Let us examine and probe our ways, And let us return to the LORD.
Proverbs 6:16-19 NASB
[16] There are six things which the LORD hates, Yes, seven which are an abomination [a]to Him:
[17] Haughty eyes, a lying tongue, And hands that shed innocent blood,
[18] A heart that devises wicked plans, Feet that run rapidly to evil,
[19] A false witness who utters lies, And one who spreads strife among brothers.
1 Corinthians 6:9-10 NASB
[9] Or do you not know that the unrighteous will not inherit the kingdom of God? Do not be deceived; neither fornicators, nor idolaters, nor adulterers, nor effeminate, nor homosexuals,
[10] nor thieves, nor the covetous, nor drunkards, nor revilers, nor swindlers, will inherit the kingdom of God.
John 8:12 NASB
[12] Then Jesus again spoke to them, saying, "I am the Light of the world; he who follows Me will not walk in the darkness, but will have the Light of life."
Matthew 5:13-16 NASB
[13] "You are the salt of the earth; but if the salt has become tasteless, how can it be made salty again? It is no longer good for anything, except to be thrown out and trampled under foot by men.
[14] "You are the light of the world. A city set on a hill cannot be hidden;
[15] nor does anyone light a lamp and put it under a basket, but on the lampstand, and it gives light to all who are in the house.
[16] Let your light shine before men in such a way that they may see your good works, and glorify your Father who is in heaven.
Matthew 7:3-5 NASB
[3] Why do you look at the speck that is in your brother's eye, but do not notice the log that is in your own eye?
[4] Or how [a]can you say to your brother, 'Let me take the speck out of your eye,' and behold, the log is in your own eye?
[5] You hypocrite, first take the log out of your own eye, and then you will see clearly to take the speck out of your brother's eye.
1 John 4:4 NASB
[4] You are from God, little children, and have overcome them; because greater is He who is in you than he who is in the world.
John 13:35 NASB
[35] By this all men will know that you are My disciples, if you have love for one another."
Podcast: Download (Duration: 11:59 — 14.9MB)