---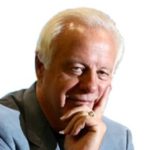 This message is presented by Dave Kahle. He has been a Bible teacher, elder, house church leader, short-term missionary and Christian executive roundtable leader. For 30 years, he has been an authority on sales and sales systems, having spoken in 47 states and eleven countries and having authored 13 books.
---
---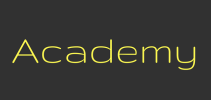 Signup ► We have created several online academies to help you discover and implement your calling. | Click Here for Details
---
Message summary and scripture references
On the podcast today, we have with us Dave Kahle, a veteran minster of the gospel and an authority on sales and sales systems. He will be teaching us about what the Bible say about business. You can find more on this topic in Dave's book "The Good Book on Business".
Genesis 2:15 KJV
[15] And the Lord God took the man, and put him into the garden of Eden to dress it and to keep it.
Genesis 2:19 KJV
[19] And out of the ground the Lord God formed every beast of the field, and every fowl of the air; and brought them unto Adam to see what he would call them: and whatsoever Adam called every living creature, that was the name thereof.
Please leave a testimony or comment
Comments and testimonies below are from this message and others messages on our website.
---
Podcast: Download (Duration: 7:30 — 9.6MB)