---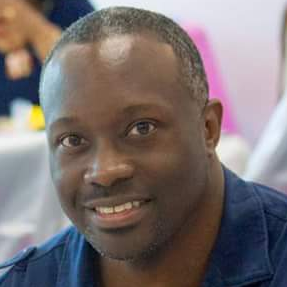 This message is presented by Amos Johnson Jr, PhD. He is the CEO & Pastor of Church for Entrepreneurs. God has given him a calling to help Christian Entrepreneurs succeed at their calling. He believes a fulfilled life comes from clearly knowing what God has called you to do and doing it.
---
---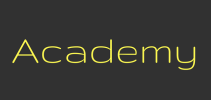 Signup ► We have created several online academies to help you discover and implement your calling. | Click Here for Details
---
Message summary & scripture references
Unfortunately, most entrepreneurs (secular and Christian) place their businesses before their spouses because they are driven to succeed in their work. However, the problem is that if your spouse is unfulfilled, God is not blessing your business, which means that your business success is not coming from God. Listen to today's podcast to learn more about this concept and how to prevent it from happening to you.
Proverbs 10:22 KJV
[22] The blessing of the Lord, it maketh rich, and he addeth no sorrow with it.
1 Timothy 3:3-5 KJV
[3] This is a true saying, if a man desire the office of a bishop, he desireth a good work.
[2] A bishop then must be blameless, the husband of one wife, vigilant, sober, of good behaviour, given to hospitality, apt to teach;
[3] Not given to wine, no striker, not greedy of filthy lucre; but patient, not a brawler, not covetous;
[4] One that ruleth well his own house, having his children in subjection with all gravity;
[5] (For if a man know not how to rule his own house, how shall he take care of the church of God?)
1 Peter 3:7 KJV
[7] Likewise, ye husbands, dwell with them according to knowledge, giving honour unto the wife, as unto the weaker vessel, and as being heirs together of the grace of life; that your prayers be not hindered.
Colossians 3:19 KJV
[19] Husbands, love your wives, and be not bitter against them.
Acts 6:1,5-7 KJV
[1] And in those days, when the number of the disciples was multiplied, there arose a murmuring of the Grecians against the Hebrews, because their widows were neglected in the daily ministration.
[5] And the saying pleased the whole multitude: and they chose Stephen, a man full of faith and of the Holy Ghost, and Philip, and Prochorus, and Nicanor, and Timon, and Parmenas, and Nicolas a proselyte of Antioch:
[6] Whom they set before the apostles: and when they had prayed, they laid their hands on them.
[7] And the word of God increased; and the number of the disciples multiplied in Jerusalem greatly; and a great company of the priests were obedient to the faith
Please leave a testimony or comment
Comments and testimonies below are from this message and others messages on our website.
---
Podcast: Download (Duration: 8:54 — 11.8MB)