---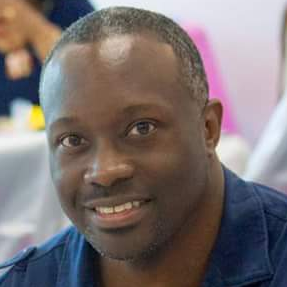 This message is presented by Amos Johnson Jr, PhD. He is the CEO & Pastor of Church for Entrepreneurs. God has given him a calling to help Christian Entrepreneurs succeed at their calling. He believes a fulfilled life comes from clearly knowing what God has called you to do and doing it.
---
---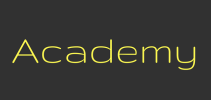 Signup ► We have created several online academies to help you discover and implement your calling. | Click Here for Details
---
Message Summary
So God has given you a calling. But what type of calling? Is it a business, nonprofit, or ministry? Well, if you are pondering this question, check out today's podcast as we explore the differences among business, nonprofit, and ministry callings.
Ephesians 4:11-12 NLT
[11] Now these are the gifts Christ gave to the church: the apostles, the prophets, the evangelists, and the pastors and teachers.
[12] Their responsibility is to equip God's people to do his work and build up the church, the body of Christ.
Ephesians 4:13-14 NLT
[13] This will continue until we all come to such unity in our faith and knowledge of God's Son that we will be mature in the Lord, measuring up to the full and complete standard of Christ.
[14] Then we will no longer be immature like children. We won't be tossed and blown about by every wind of new teaching. We will not be influenced when people try to trick us with lies so clever they sound like the truth.
Matthew 10:5-8 NLT
[5] Jesus sent out the twelve apostles with these instructions: "Don't go to the Gentiles or the Samaritans,
[6] but only to the people of Israel-God's lost sheep.
[7] Go and announce to them that the Kingdom of Heaven is near.
[8] Heal the sick, raise the dead, cure those with leprosy, and cast out demons. Give as freely as you have received!
Numbers 18:21 NLT
[21] As for the tribe of Levi, your relatives, I will compensate them for their service in the Tabernacle. Instead of an allotment of land, I will give them the tithes from the entire land of Israel.
1 Corinthians 3:16-17 NLT
[16] Don't you realize that all of you together are the temple of God and that the Spirit of God lives in you?
[17] God will destroy anyone who destroys this temple. For God's temple is holy, and you are that temple.
Luke 8:1-3 NLT
[1] Soon afterward Jesus began a tour of the nearby towns and villages, preaching and announcing the Good News about the Kingdom of God. He took his twelve disciples with him,
[2] along with some women who had been cured of evil spirits and diseases. Among them were Mary Magdalene, from whom he had cast out seven demons;
[3] Joanna, the wife of Chuza, Herod's business manager; Susanna; and many others who were contributing from their own resources to support Jesus and his disciples.
Luke 4:18-19 KJV
[18] The Spirit of the Lord is upon me, because he hath anointed me to preach the gospel to the poor; he hath sent me to heal the brokenhearted, to preach deliverance to the captives, and recovering of sight to the blind, to set at liberty them that are bruised,
[19] To preach the acceptable year of the Lord.
2 Corinthians 9:8
[8] And God is able to bless you abundantly, so that in all things at all times, having all that you need, you will abound in every good work.
Proverbs 11:26 NLT
[26] People curse those who hoard their grain, but they bless the one who sells in time of need.
Please leave a testimony or comment
Comments and testimonies below are from this message and others messages on our website.
---
Podcast: Download (Duration: 16:10 — 20.9MB)