---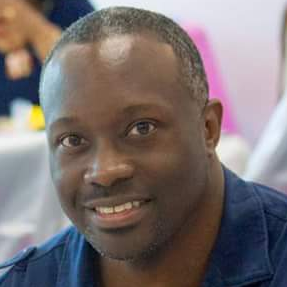 This message is presented by Amos Johnson Jr, PhD. He is the CEO & Pastor of Church for Entrepreneurs. God has given him a calling to help Christian Entrepreneurs succeed at their calling. He believes a fulfilled life comes from clearly knowing what God has called you to do and doing it.
---
---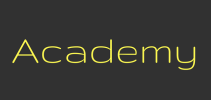 Signup ► We have created several online academies to help you discover and implement your calling. | Click Here for Details
---
Here are the scripture references
1 Timothy 2:11-12 KJV
[11] Let the woman learn in silence with all subjection.
[12] But I suffer not a woman to teach, nor to usurp authority over the man, but to be in silence.
Romans 16:1-4 ASV
[1] I commend unto you Phoebe our sister, who is a servant of the church that is at Cenchreae:
[2] that ye receive her in the Lord, worthily of the saints, and that ye assist her in whatsoever matter she may have need of you: for she herself also hath been a helper of many, and of mine own self.
[3] Salute Prisca and Aquila my fellow-workers in Christ Jesus,
[4] who for my life laid down their own necks; unto whom not only I give thanks, but also all the churches of the Gentiles:
Acts 18:24-26 ASV
[24] Now a certain Jew named Apollos, an Alexandrian by race, an eloquent man, came to Ephesus; and he was mighty in the scriptures.
[25] This man had been instructed in the way of the Lord; and being fervent in spirit, he spake and taught accurately the things concerning Jesus, knowing only the baptism of John:
[26] and he began to speak boldly in the synagogue. But when Priscilla and Aquila heard him, they took him unto them, and expounded unto him the way of God more accurately.
Matthew 28:1, 5-7 ASV
[1] Now late on the sabbath day, as it began to dawn toward the first day of the week, came Mary Magdalene and the other Mary to see the sepulchre.
[5] And the angel answered and said unto the women, Fear not ye; for I know that ye seek Jesus, who hath been crucified.
[6] He is not here; for he is risen, even as he said. Come, see the place where the Lord lay.
[7] And go quickly, and tell his disciples, He is risen from the dead; and lo, he goeth before you into Galilee; there shall ye see him: lo, I have told you.
1 Corinthians 7:6-10 KJV
[6] But I speak this by permission, and not of commandment.
[7] For I would that all men were even as I myself. But every man hath his proper gift of God, one after this manner, and another after that.
[8] I say therefore to the unmarried and widows, It is good for them if they abide even as I.
[9] But if they cannot contain, let them marry: for it is better to marry than to burn.
[10] And unto the married I command, yet not I, but the Lord, Let not the wife depart from her husband:
2 Corinthians 13:1 KJV
[1] This is the third time I am coming to you. In the mouth of two or three witnesses shall every word be established.
Matthew 18:16 KJV
[16] But if he will not hear thee, then take with thee one or two more, that in the mouth of two or three witnesses every word may be established.
Podcast: Download (Duration: 12:54 — 16.6MB)