---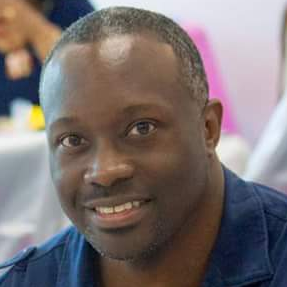 This message is presented by Amos Johnson Jr, PhD. He is the CEO & Pastor of Church for Entrepreneurs. God has given him a calling to help Christian Entrepreneurs succeed at their calling. He believes a fulfilled life comes from clearly knowing what God has called you to do and doing it.
---
---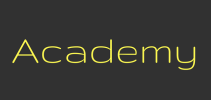 Signup ► We have created several online academies to help you discover and implement your calling. | Click Here for Details
---
Here are the scripture references
Mark 10:23 KJV
[23] And Jesus looked round about, and saith unto his disciples, How hardly shall they that have riches enter into the kingdom of God!
Mark 10:15-17, 19-22 KJV
[15] Verily I say unto you, Whosoever shall not receive the kingdom of God as a little child, he shall not enter therein.
[16] And he took them up in his arms, put his hands upon them, and blessed them.
[17] And when he was gone forth into the way, there came one running, and kneeled to him, and asked him, Good Master, what shall I do that I may inherit eternal life?
[19] Thou knowest the commandments, Do not commit adultery, Do not kill, Do not steal, Do not bear false witness, Defraud not, Honour thy father and mother.
[20] And he answered and said unto him, Master, all these have I observed from my youth.
[21] Then Jesus beholding him loved him, and said unto him, One thing thou lackest: go thy way, sell whatsoever thou hast, and give to the poor, and thou shalt have treasure in heaven: and come, take up the cross, and follow me.
[22] And he was sad at that saying, and went away grieved: for he had great possessions.
Luke 19:2-6, 8-9 KJV
[2] And, behold, there was a man named Zacchaeus, which was the chief among the publicans, and he was rich.
[3] And he sought to see Jesus who he was; and could not for the press, because he was little of stature.
[4] And he ran before, and climbed up into a sycomore tree to see him: for he was to pass that way.
[5] And when Jesus came to the place, he looked up, and saw him, and said unto him, Zacchaeus, make haste, and come down; for to day I must abide at thy house.
[6] And he made haste, and came down, and received him joyfully.
[8] And Zacchaeus stood, and said unto the Lord; Behold, Lord, the half of my goods I give to the poor; and if I have taken any thing from any man by false accusation, I restore him fourfold.
[9] And Jesus said unto him, This day is salvation come to this house, forsomuch as he also is a son of Abraham.
Mark 10:24-25 KJV
[24] And the disciples were astonished at his words. But Jesus answereth again, and saith unto them, Children, how hard is it for them that trust in riches to enter into the kingdom of God!
[25] It is easier for a camel to go through the eye of a needle, than for a rich man to enter into the kingdom of God.
Exodus 20:3 KJV
[3] Thou shalt have no other gods before me.
Matthew 6:24 KJV
[24] No man can serve two masters: for either he will hate the one, and love the other; or else he will hold to the one, and despise the other. Ye cannot serve God and mammon.
Related Word Trainings
Podcast: Download (Duration: 12:17 — 15.0MB)