---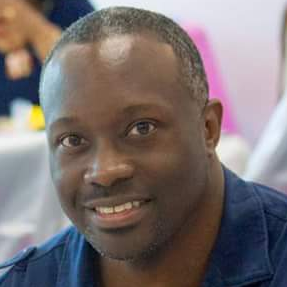 This message is presented by Amos Johnson Jr, PhD. He is the CEO & Pastor of Church for Entrepreneurs. God has given him a calling to help Christian Entrepreneurs succeed at their calling. He believes a fulfilled life comes from clearly knowing what God has called you to do and doing it.
---
---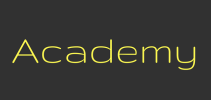 Signup ► We have created several online academies to help you discover and implement your calling. | Click Here for Details
---
Here are the scripture references
John 3:16-17 KJV
[16] For God so loved the world, that he gave his only begotten Son, that whosoever believeth in him should not perish, but have everlasting life.
[17] For God sent not his Son into the world to condemn the world; but that the world through him might be saved.
John 14:6 KJV
[6] Jesus saith unto him, I am the way, the truth, and the life: no man cometh unto the Father, but by me.
Romans 10:10 KJV
[10] For with the heart man believeth unto righteousness; and with the mouth confession is made unto salvation.
Ephesians 2:8-9 KJV
[8] For by grace are ye saved through faith; and that not of yourselves: it is the gift of God:
[9] Not of works, lest any man should boast
2 Peter 2:20-22 KJV
[20] For if after they have escaped the pollutions of the world through the knowledge of the Lord and Saviour Jesus Christ, they are again entangled therein, and overcome, the latter end is worse with them than the beginning.
[21] For it had been better for them not to have known the way of righteousness, than, after they have known it, to turn from the holy commandment delivered unto them.
[22] But it is happened unto them according to the true proverb, The dog is turned to his own vomit again; and the sow that was washed to her wallowing in the mire.
Galatians 6:7-8 KJV
[7] Be not deceived; God is not mocked: for whatsoever a man soweth, that shall he also reap.
[8] For he that soweth to his flesh shall of the flesh reap corruption; but he that soweth to the Spirit shall of the Spirit reap life everlasting.
1 John 3:7-9 KJV
[7] Little children, let no man deceive you: he that doeth righteousness is righteous, even as he is righteous.
[8] He that committeth sin is of the devil; for the devil sinneth from the beginning. For this purpose the Son of God was manifested, that he might destroy the works of the devil.
[9] Whosoever is born of God doth not commit sin; for his seed remaineth in him: and he cannot sin, because he is born of God.
Podcast: Download (Duration: 10:50 — 13.5MB)