---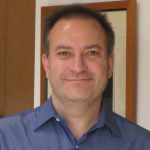 Your Word Trainer is Jay Trenary. He is the founder of CoolMatters.com, a soon-to-be launched shopping site with content focused on discovering and enjoying products from thousands of little-known niche and unique product companies across the world.


---
---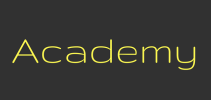 Signup ► We have created several online academies to help you discover and implement your calling. | Click Here for Details
---
Here are the scripture references
Hebrews 11:1 NIV/NET
[1] Now faith is being sure of what we hope for and certain of what we do not see.
Hebrews 11:6 NIV
[6] And without faith it is impossible to please God, because anyone who comes to him must believe that he exists and that he rewards those who earnestly seek him.
Matthew 7:9-11 NIV
[9] "Which of you, if your son asks for bread, will give him a stone?
[10] Or if he asks for a fish, will give him a snake?
[11] If you, then, though you are evil, know how to give good gifts to your children, how much more will your Father in heaven give good gifts to those who ask him!
Isaiah 30:18 NIV
[18] Yet the Lord longs to be gracious to you; therefore he will rise up to show you compassion. For the Lord is a God of justice. Blessed are all who wait for him!
James 1:6-7 NIV
[6] But when you ask, you must believe and not doubt, because the one who doubts is like a wave of the sea, blown and tossed by the wind.
[7] That person should not expect to receive anything from the Lord.
Mark 9:23 NIV
[23] And Jesus said to him, "'If You can?' All things are possible to him who believes."
Luke 18:41-42 ESV
[41] "What do you want me to do for you?" He said, "Lord, let me recover my sight."
[42] And Jesus said to him, "Recover your sight; your faith has made you well."
Matthew 21:22 NIV
[22] If you believe, you will receive whatever you ask for in prayer."
Luke 18:17 NASB
[17] Truly I say to you, whoever does not receive the kingdom of God like a child will not enter it at all."
John 6:28-29 ESV
[28] Then they said to him, "What must we do, to be doing the works of God?"
[29] Jesus answered them, "This is the work of God, that you believe in Him Whom He has sent."
Ephesians 5:15-17 NASB
[15] Therefore be careful how you walk, not as unwise men but as wise,
[16] making the most of your time, because the days are evil.
[17] So then do not be foolish, but understand what the will of the Lord is.
Psalm 121:5-8 NIV
[5] The Lord watches over you— the Lord is your shade at your right hand;
[7] The Lord will keep you from all harm— He will watch over your life;
[8] the Lord will watch over your coming and going both now and forevermore.
I Peter 5:7 NIV
[7] Cast all your anxiety on him because he cares for you.
Related Word Trainings
Podcast: Download (Duration: 13:01 — 13.5MB)