---
Your Word Trainer is Tonika M. Breeden. She is an author, women's life group leader & speaker who loves to use her passion for practical wisdom and truth to help Christian women successfully navigate tough relationship transitions and "wilderness seasons" with peace, clarity and greater levels of wholeness.
---
---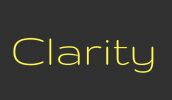 Conference ► Attend our free Clarity Conference on November 4th in Atlanta, GA and receive clarity from the Holy Spirit on your calling and the next steps | Click Here to Register
---
Here are the scripture references
John 8:32 KJV
[32] And ye shall know the truth, and the truth shall make you free.
Colossians 2:10 AMP
[10] And you are in Him, made full and having come to fullness of life [in Christ you too are filled with the Godhead—Father, Son and Holy Spirit—and reach full spiritual stature]. And He is the Head of all rule and authority [of every angelic principality and power].
Isaiah 52:2 KJV
[2] Shake thyself from the dust; arise, and sit down, O Jerusalem: loose thyself from the bands of thy neck, O captive daughter of Zion.
Podcast: Download (Duration: 9:52 — 9.7MB)