---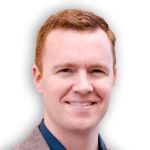 This message is presented by Darren Shearer. He is the author of the book Marketing Like Jesus and the host of the Theology of Business Podcast, which has been heard in more than 50 countries around the world. Darren also is the founder and CEO of High Bridge Books, which offers professional book publishing for inspiring thought leaders.
---
---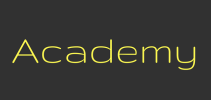 Signup ► We have created several online academies to help you discover and implement your calling. | Click Here for Details
---
Here are the scripture references
Matthew 5:17 ESV
"Do not think that I have come to abolish the Law or the Prophets; I have not come to abolish them but to fulfill them.
Mark 2:27 ESV
And he said to them, "The Sabbath was made for man, not man for the Sabbath.
Psalm 46:10 ESV
"Be still, and know that I am God. I will be exalted among the nations, I will be exalted in the earth!"
Psalm 90:12 ESV
So teach us to number our days that we may get a heart of wisdom.
Exodus 33:14 ESV
And he said, "My presence will go with you, and I will give you rest."
Podcast: Download (Duration: 13:14 — 16.1MB)