---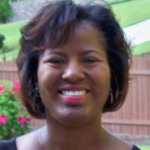 This message is presented by Kimberley Savage. She is a professional educator and ordained minister who believes that all people are called by God to exhibit great purpose while walking out the plan He has for their lives. She delights in assisting others in finding their passion, setting attainable yet altering goals and maximizing their potential.


---
---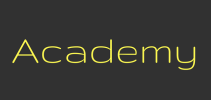 Signup ► We have created several online academies to help you discover and implement your calling. | Click Here for Details
---
Here are the scripture references
Matthew 14:22-29 KJV
[22] And straightway Jesus constrained his disciples to get into a ship, and to go before him unto the other side, while he sent the multitudes away. [23] And when he had sent the multitudes away, he went up into a mountain apart to pray: and when the evening was come, he was there alone. [24] But the ship was now in the midst of the sea, tossed with waves: for the wind was contrary. [25] And in the fourth watch of the night Jesus went unto them, walking on the sea. [26] And when the disciples saw him walking on the sea, they were troubled, saying, It is a spirit; and they cried out for fear. [27] But straightway Jesus spake unto them, saying, Be of good cheer; it is I; be not afraid. [28] And Peter answered him and said, Lord, if it be thou, bid me come unto thee on the water. [29] And he said, Come. And when Peter was come down out of the ship, he walked on the water, to go to Jesus.
Matthew 16:16 KJV
[16] And Simon Peter answered and said, Thou art the Christ, the Son of the living God.
Joshua 1:8 KJV
[8] This book of the law shall not depart out of thy mouth; but thou shalt meditate therein day and night, that thou mayest observe to do according to all that is written therein: for then thou shalt make thy way prosperous, and then thou shalt have good success.
Romans 10:17 KJV
[17] So then faith cometh by hearing, and hearing by the word of God.
Matthew 8:5-9 KJV
[5] And when Jesus was entered into Capernaum, there came unto him a centurion, beseeching him, [6] And saying, Lord, my servant lieth at home sick of the palsy, grievously tormented. [7] And Jesus saith unto him, I will come and heal him. [8] The centurion answered and said, Lord, I am not worthy that thou shouldest come under my roof: but speak the word only, and my servant shall be healed. [9] For I am a man under authority, having soldiers under me: and I say to this man , Go, and he goeth; and to another, Come, and he cometh; and to my servant, Do this, and he doeth it .
John 15:7 KJV
[7] If ye abide in me, and my words abide in you, ye shall ask what ye will, and it shall be done unto you.
Matthew 12:36-37 NLT
[36] And I tell you this, you must give an account on judgment day for every idle word you speak. [37] The words you say will either acquit you or condemn you."
John 14:6 KJV
[6] Jesus saith unto him, I am the way, the truth, and the life: no man cometh unto the Father, but by me.
Romans 4:17 KJV
[17] (As it is written, I have made thee a father of many nations,) before him whom he believed, even God, who quickeneth the dead, and calleth those things which be not as though they were.
1 Peter 2:24 KJV
[24] Who his own self bare our sins in his own body on the tree, that we, being dead to sins, should live unto righteousness: by whose stripes ye were healed.
Philippians 4:19 KJV
[19] But my God shall supply all your need according to his riches in glory by Christ Jesus.
James 1:5 KJV
[5] If any of you lack wisdom, let him ask of God, that giveth to all men liberally, and upbraideth not; and it shall be given him.
2 Timothy 1:7 KJV
[7] For God hath not given us the spirit of fear; but of power, and of love, and of a sound mind.
Philippians 4:13 KJV
[13] I can do all things through Christ which strengtheneth me.
Psalm 103:20 KJV
[20] Bless the Lord , ye his angels, that excel in strength, that do his commandments, hearkening unto the voice of his word.
Jeremiah 1:12 KJV
[12] Then said the Lord unto me, Thou hast well seen: for I will hasten my word to perform it.
Related Word Trainings
Podcast: Download (Duration: 10:44 — 12.3MB)