---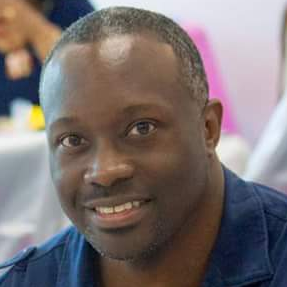 This message is presented by Amos Johnson Jr, PhD. He is the CEO & Pastor of Church for Entrepreneurs. God has given him a calling to help Christian Entrepreneurs succeed at their calling. He believes a fulfilled life comes from clearly knowing what God has called you to do and doing it.
---
---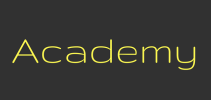 Signup ► We have created several online academies to help you discover and implement your calling. | Click Here for Details
---
Here are the scripture references
Exodus 28:1 KJV
[1] And take thou unto thee Aaron thy brother, and his sons with him, from among the children of Israel, that he may minister unto me in the priest's office, even Aaron, Nadab and Abihu, Eleazar and Ithamar, Aaron's sons.
1 Peter 2:9 KJV
[9] But ye are a chosen generation, a royal priesthood, an holy nation, a peculiar people; that ye should shew forth the praises of him who hath called you out of darkness into his marvellous light:
Romans 12:3-8 KJV
[3] For I say, through the grace given unto me, to every man that is among you, not to think of himself more highly than he ought to think; but to think soberly, according as God hath dealt to every man the measure of faith.
[4] For as we have many members in one body, and all members have not the same office:
[5] So we, being many, are one body in Christ, and every one members one of another.
[6] Having then gifts differing according to the grace that is given to us, whether prophecy, let us prophesy according to the proportion of faith;
[7] Or ministry, let us wait on our ministering: or he that teacheth, on teaching;
[8] Or he that exhorteth, on exhortation: he that giveth, let him do it with simplicity; he that ruleth, with diligence; he that sheweth mercy, with cheerfulness.
Ephesians 4:11-13 KJV
[11] And he gave some, apostles; and some, prophets; and some, evangelists; and some, pastors and teachers;
[12] For the perfecting of the saints, for the work of the ministry, for the edifying of the body of Christ:
[13] Till we all come in the unity of the faith, and of the knowledge of the Son of God, unto a perfect man, unto the measure of the stature of the fulness of Christ:
2 Kings 4:7 KJV
[7] Then she came and told the man of God. And he said, Go, sell the oil, and pay thy debt, and live thou and thy children of the rest.
Proverbs 11:26 KJV
[26] He that withholdeth corn, the people shall curse him: but blessing shall be upon the head of him that selleth it.
1 Corinthians 14:33 KJV
[33] For God is not the author of confusion, but of peace, as in all churches of the saints.
Podcast: Download (Duration: 10:00 — 11.9MB)