---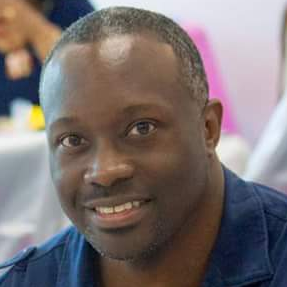 This message is presented by Amos Johnson Jr, PhD. He is the CEO & Pastor of Church for Entrepreneurs. God has given him a calling to help Christian Entrepreneurs succeed at their calling. He believes a fulfilled life comes from clearly knowing what God has called you to do and doing it.
---
---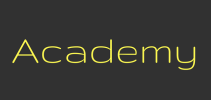 Signup ► We have created several online academies to help you discover and implement your calling. | Click Here for Details
---
Message Summary
We must be really careful not to deviate from the calling God has given us because our protection and success lies at the center of following our calling exactly. When we deviate from our calling, even for noble reasons, we open up the door for destruction in our life.
1 Peter 5:8 NLT
[8] Stay alert! Watch out for your great enemy, the devil. He prowls around like a roaring lion, looking for someone to devour.
Psalm 91:1, 4 KJV
[1] He that dwelleth in the secret place of the most High shall abide under the shadow of the Almighty.
[4] He shall cover thee with his feathers, and under his wings shalt thou trust: his truth shall be thy shield and buckler.
Acts 9:15 NLT
[15] But the Lord said, "Go, for Saul is my chosen instrument to take my message to the Gentiles and to kings, as well as to the people of Israel.
Acts 13:46-47 NLT
[46] Then Paul and Barnabas spoke out boldly and declared, "It was necessary that we first preach the word of God to you Jews. But since you have rejected it and judged yourselves unworthy of eternal life, we will offer it to the Gentiles.
[47] For the Lord gave us this command when he said, 'I have made you a light to the Gentiles, to bring salvation to the farthest corners of the earth.' "
Acts 13:50 NLT
[50] Then the Jews stirred up the influential religious women and the leaders of the city, and they incited a mob against Paul and Barnabas and ran them out of town.
Acts 14:1-2, 5 NLT
[1] The same thing happened in Iconium. Paul and Barnabas went to the Jewish synagogue and preached with such power that a great number of both Jews and Greeks became believers.
[2] Some of the Jews, however, spurned God's message and poisoned the minds of the Gentiles against Paul and Barnabas.
[5] Then a mob of Gentiles and Jews, along with their leaders, decided to attack and stone them.
Acts 14:19 NLT
[19] Then some Jews arrived from Antioch and Iconium and won the crowds to their side. They stoned Paul and dragged him out of town, thinking he was dead.
Acts 21:4, 10-15 NLT
[4] We went ashore, found the local believers, and stayed with them a week. These believers prophesied through the Holy Spirit that Paul should not go on to Jerusalem.
[10] Several days later a man named Agabus, who also had the gift of prophecy, arrived from Judea.
[11] He came over, took Paul's belt, and bound his own feet and hands with it. Then he said, "The Holy Spirit declares, 'So shall the owner of this belt be bound by the Jewish leaders in Jerusalem and turned over to the Gentiles.'"
[12] When we heard this, we and the local believers all begged Paul not to go on to Jerusalem.
[13] But he said, "Why all this weeping? You are breaking my heart! I am ready not only to be jailed at Jerusalem but even to die for the sake of the Lord Jesus."
[14] When it was clear that we couldn't persuade him, we gave up and said, "The Lord's will be done."
[15] After this we packed our things and left for Jerusalem.
Acts 21:27 NLT
[27] The seven days were almost ended when some Jews from the province of Asia saw Paul in the Temple and roused a mob against him. They grabbed him,
Acts 21:32-33 NLT
[32] He immediately called out his soldiers and officers and ran down among the crowd. When the mob saw the commander and the troops coming, they stopped beating Paul.
[33] Then the commander arrested him and ordered him bound with two chains. He asked the crowd who he was and what he had done.
Please leave a testimony or comment
Comments and testimonies below are from this message and others messages on our website.
---
Podcast: Download (Duration: 10:26 — 13.8MB)