---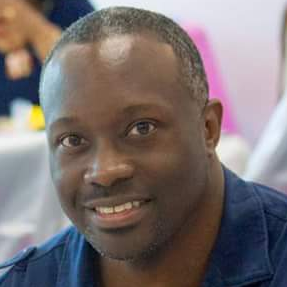 This message is presented by Amos Johnson Jr, PhD. He is the CEO & Pastor of Church for Entrepreneurs. God has given him a calling to help Christian Entrepreneurs succeed at their calling. He believes a fulfilled life comes from clearly knowing what God has called you to do and doing it.
---
---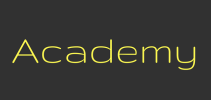 Signup ► We have created several online academies to help you discover and implement your calling. | Click Here for Details
---
Here are the scripture references
Luke 5:4-7 KJV
[4] Now when he had left speaking, he said unto Simon, Launch out into the deep, and let down your nets for a draught.
[5] And Simon answering said unto him, Master, we have toiled all the night, and have taken nothing: nevertheless at thy word I will let down the net.
[6] And when they had this done, they inclosed a great multitude of fishes: and their net brake.
[7] And they beckoned unto their partners, which were in the other ship, that they should come and help them. And they came, and filled both the ships, so that they began to sink.
Joshua 7:4-5 NLT
[4] So approximately 3,000 warriors were sent, but they were soundly defeated. The men of Ai
[5] chased the Israelites from the town gate as far as the quarries, and they killed about thirty-six who were retreating down the slope. The Israelites were paralyzed with fear at this turn of events, and their courage melted away.
Joshua 7:10-12 NLT
[10] But the LORD said to Joshua, "Get up! Why are you lying on your face like this?
[11] Israel has sinned and broken my covenant! They have stolen some of the things that I commanded must be set apart for me. And they have not only stolen them but have lied about it and hidden the things among their own belongings.
[12] That is why the Israelites are running from their enemies in defeat. For now Israel itself has been set apart for destruction. I will not remain with you any longer unless you destroy the things among you that were set apart for destruction.
Joshua 8:1-2, 24-25 NLT
[1] Then the LORD said to Joshua, "Do not be afraid or discouraged. Take all your fighting men and attack Ai, for I have given you the king of Ai, his people, his town, and his land.
[2] You will destroy them as you destroyed Jericho and its king. But this time you may keep the plunder and the livestock for yourselves. Set an ambush behind the town."
[24] When the Israelite army finished chasing and killing all the men of Ai in the open fields, they went back and finished off everyone inside.
[25] So the entire population of Ai, including men and women, was wiped out that day-12,000 in all.
Numbers 23:19 KJV
[19] God is not a man, that he should lie; neither the son of man, that he should repent: hath he said, and shall he not do it ? or hath he spoken, and shall he not make it good?
Deuteronomy 18:22 KJV
[22] When a prophet speaketh in the name of the Lord , if the thing follow not, nor come to pass, that is the thing which the Lord hath not spoken, but the prophet hath spoken it presumptuously: thou shalt not be afraid of him.
Podcast: Download (Duration: 9:10 — 11.4MB)