---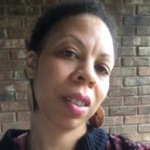 This message is presented by is Hadassah Queen O. She is a Dreamer, Author, Speaker, and Radio personality who loves inspiring others using real life experiences.
---
---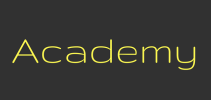 Signup ► We have created several online academies to help you discover and implement your calling. | Click Here for Details
---
Here are the scripture references
Proverbs 23:4-5 NKJV
[4] Do not overwork to be rich; Because of your own understanding, cease!
[5] Will you set your eyes on that which is not? For riches certainly make themselves wings; They fly away like an eagle toward heaven.
Matthew 6:31-34 NKJV
[31] "Therefore do not worry, saying, 'What shall we eat?' or 'What shall we drink?' or 'What shall we wear?'
[32] For after all these things the Gentiles seek. For your heavenly Father knows that you need all these things.
[33] But seek first the kingdom of God and His righteousness, and all these things shall be added to you.
[34] Therefore do not worry about tomorrow, for tomorrow will worry about its own things. Sufficient for the day is its own trouble.
Mark 10:23-25 NKJV
[23] Then Jesus looked around and said to His disciples, "How hard it is for those who have riches to enter the kingdom of God!"
[24] And the disciples were astonished at His words. But Jesus answered again and said to them, "Children, how hard it is for those who trust in riches[d] to enter the kingdom of God!
[25] It is easier for a camel to go through the eye of a needle than for a rich man to enter the kingdom of God."
Proverbs 10:22-24 NKJV
[22] The blessing of the LORD makes one rich, And He adds no sorrow with it.
---
Podcast: Download (Duration: 11:09 — 13.5MB)