---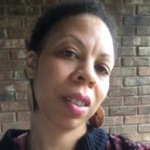 Your Word Trainer is Hadassah Queen O. She is a Dreamer, Author, Speaker, and Radio personality who loves inspiring others using real life experiences.
---
---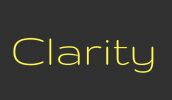 Conference ► Attend our free Clarity Conference on November 4th in Atlanta, GA and receive clarity from the Holy Spirit on your calling and the next steps | Click Here to Register
---
Here are the scripture references
Isaiah 66:1-2 ISR98
[1] Thus said YAH, "The heavens are My throne, and the earth is My footstool. Where is this house that you build for Me? And where is this place of My rest?
[2] "And all these My hand have made, and all these that exist," declares YAH. "Yet to such a one I look: on him who is poor and bruised of spirit, and who trembles at My Word.
Isaiah 40:22-23 ISR98
[22] It is He who sits above the circle of the earth, and its inhabitants are like grasshoppers, who stretches out the heavens like a curtain, and spreads them out like a tent to dwell in,
[23] who brings princes to naught, shall make the rulers of the earth as emptiness.
Podcast: Download (Duration: 8:02 — 9.7MB)