---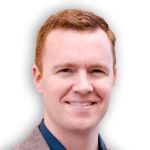 This message is presented by Darren Shearer. He is the author of the book Marketing Like Jesus and the host of the Theology of Business Podcast, which has been heard in more than 50 countries around the world. Darren also is the founder and CEO of High Bridge Books, which offers professional book publishing for inspiring thought leaders.
---
---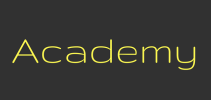 Signup ► We have created several online academies to help you discover and implement your calling. | Click Here for Details
---
Message summary & scripture references
Most of us believe that God loves us because that's what we are taught as Christians. But do you believe that God trusts you? That's the next level, because if you believe that God trusts you, then you are empowered to do mighty things through your entrepreneurial calling. Listen to today's podcast to examine this concept.
Hebrews 4:16 KJV
Let us therefore come boldly unto the throne of grace, that we may obtain mercy, and find grace to help in time of need.
1 Corinthians 13:7 NIV
It [Love] always protects, always trusts, always hopes, always perseveres.
2 Peter 1:3 KJV
According as his divine power hath given unto us all things that pertain unto life and godliness, through the knowledge of him that hath called us to glory and virtue:
Ephesians 1:3 KJV
Blessed be the God and Father of our Lord Jesus Christ, who hath blessed us with all spiritual blessings in heavenly places in Christ:
Matthew 28:19 KJV
Go ye therefore, and teach all nations, baptizing them in the name of the Father, and of the Son, and of the Holy Ghost:
John 17:14 KJV
I have given them thy word; and the world hath hated them, because they are not of the world, even as I am not of the world.
Genesis 1:28 KJV
And God blessed them, and God said unto them, Be fruitful, and multiply, and replenish the earth, and subdue it: and have dominion over the fish of the sea, and over the fowl of the air, and over every living thing that moveth upon the earth.
John 17:22 KJV
And the glory which thou gavest me I have given them; that they may be one, even as we are one:
Matthew 16:19 KJV
And I will give unto thee the keys of the kingdom of heaven: and whatsoever thou shalt bind on earth shall be bound in heaven: and whatsoever thou shalt loose on earth shall be loosed in heaven.
1 Corinthians 4:1 KJV
Let a man so account of us, as of the ministers of Christ, and stewards of the mysteries of God.
Deuteronomy 8:18 KJV
But thou shalt remember the LORD thy God: for it is he that giveth thee power to get wealth, that he may establish his covenant which he sware unto thy fathers, as it is this day.
Genesis 12:2 KJV
And I will make of thee a great nation, and I will bless thee, and make thy name great; and thou shalt be a blessing:
1 Corinthians 6:18-19 KJV
Flee fornication. Every sin that a man doeth is without the body; but he that committeth fornication sinneth against his own body. What? know ye not that your body is the temple of the Holy Ghost which is in you, which ye have of God, and ye are not your own?
John 3:16 KJV
For God so loved the world, that he gave his only begotten Son, that whosoever believeth in him should not perish, but have everlasting life.
Romans 11:29 KJV
For the gifts and calling of God are without repentance.
1 Corinthians 4:7 KJV
For who maketh thee to differ from another? and what hast thou that thou didst not receive? now if thou didst receive it, why dost thou glory, as if thou hadst not received it?
Please leave a testimony or comment
Comments and testimonies below are from this message and others messages on our website.
---
Podcast: Download (Duration: 10:45 — 13.2MB)