---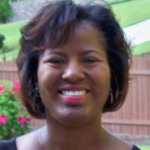 This message is presented by Kimberley Savage. She is a professional educator and ordained minister who believes that all people are called by God to exhibit great purpose while walking out the plan He has for their lives. She delights in assisting others in finding their passion, setting attainable yet altering goals and maximizing their potential.


---
---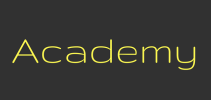 Signup ► We have created several online academies to help you discover and implement your calling. | Click Here for Details
---
Here are the scripture references
Jeremiah 29:11 KJV
[11] For I know the thoughts that I think toward you, saith the LORD, thoughts of peace, and not of evil, to give you an expected end.
Romans 12:2 AMP
[2] Do not be conformed to this world (this age), [fashioned after and adapted to its external, superficial customs], but be transformed (changed) by the [entire] renewal of your mind [by its new ideals and its new attitude], so that you may prove [for yourselves] what is the good and acceptable and perfect will of God, even the thing which is good and acceptable and perfect [in His sight for you].
2 Timothy 2:15 AMP
[15] Study and be eager and do your utmost to present yourself to God approved (tested by trial), a workman who has no cause to be ashamed, correctly analyzing and accurately dividing [rightly handling and skillfully teaching] the Word of Truth.
Jeremiah 29:11-14 AMP
[11] For I know the thoughts and plans that I have for you, says the Lord, thoughts and plans for welfare andpeace and not for evil, to give you hope in your final outcome.
[12] Then you will call upon Me, and you will come and pray to Me, and I will hear and heed you.
[13] Then you will seek Me, inquire for, and require Me [as a vital necessity] and find Me when you search for Me with all your heart.
[14] I will be found by you, says the Lord, and I will release you from captivity and gather you from all the nations and all the places to which I have driven you, says the Lord, and I will bring you back to the place from which I caused you to be carried away captive.
Hebrews 11:6 KJV
[6] But without faith it is impossible to please him: for he that cometh to God must believe that he is, and that he is a rewarder of them that diligently seek him.
Podcast: Download (Duration: 9:59 — 12.2MB)