---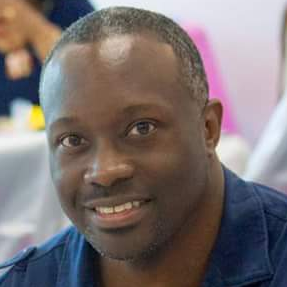 This message is presented by Amos Johnson Jr, PhD. He is the CEO & Pastor of Church for Entrepreneurs. God has given him a calling to help Christian Entrepreneurs succeed at their calling. He believes a fulfilled life comes from clearly knowing what God has called you to do and doing it.
---
---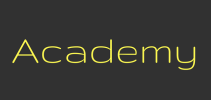 Signup ► We have created several online academies to help you discover and implement your calling. | Click Here for Details
---
Message summary & scripture references
As you are implementing the calling God has given you, unfortunately bad situations will occur along your journey. However, when a bad situation happens, don't focus on why it happened, instead just ask God to fix it and keep pressing until you receive victory.
Asking why is a waste of energy and time, and usually doesn't yield satisfactory answers. There is a peace in not focusing on the bad, but continually pressing toward good. Listen to today's message to learn about this powerful biblical concept.
Job 1:21 KJV
[21] And said, Naked came I out of my mother's womb, and naked shall I return thither: the Lord gave, and the Lord hath taken away; blessed be the name of the Lord
Job 38:1-3 KJV
[1] Then the Lord answered Job out of the whirlwind, and said,
[2] Who is this that darkeneth counsel by words without knowledge?
[3] Gird up now thy loins like a man; for I will demand of thee, and answer thou me.
Numbers 23:19 KJV
[19] God is not a man, that he should lie; neither the son of man, that he should repent: hath he said, and shall he not do it ? or hath he spoken, and shall he not make it good?
1 Kings 17:12, 15, 17-18, 20, 22 KJV
[12] And she said, As the Lord thy God liveth, I have not a cake, but an handful of meal in a barrel, and a little oil in a cruse: and, behold, I am gathering two sticks, that I may go in and dress it for me and my son, that we may eat it, and die.
[15] And she went and did according to the saying of Elijah: and she, and he, and her house, did eat many days.
[17] And it came to pass after these things, that the son of the woman, the mistress of the house, fell sick; and his sickness was so sore, that there was no breath left in him.
[18] And she said unto Elijah, What have I to do with thee, O thou man of God? art thou come unto me to call my sin to remembrance, and to slay my son?
[20] And he cried unto the Lord , and said, O Lord my God, hast thou also brought evil upon the widow with whom I sojourn, by slaying her son?
[22] And the Lord heard the voice of Elijah; and the soul of the child came into him again, and he revived.
John 10:10 KJV
[10] The thief cometh not, but for to steal, and to kill, and to destroy: I am come that they might have life, and that they might have it more abundantly.
Please leave a testimony or comment
Comments and testimonies below are from this message and others messages on our website.
---
Podcast: Download (Duration: 10:33 — 13.6MB)