---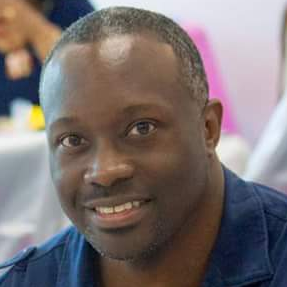 This message is presented by Amos Johnson Jr, PhD. He is the CEO & Pastor of Church for Entrepreneurs. God has given him a calling to help Christian Entrepreneurs succeed at their calling. He believes a fulfilled life comes from clearly knowing what God has called you to do and doing it.
---
---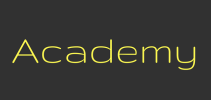 Signup ► We have created several online academies to help you discover and implement your calling. | Click Here for Details
---
Here are the scripture references
1 John 3:13 KJV
[13] Marvel not, my brethren, if the world hate you.
John 7:7 KJV
[7] The world cannot hate you; but me it hateth, because I testify of it, that the works thereof are evil.
John 15:18-19, 21 KJV
[18] If the world hate you, ye know that it hated me before it hated you.
[19] If ye were of the world, the world would love his own: but because ye are not of the world, but I have chosen you out of the world, therefore the world hateth you.
[21] But all these things will they do unto you for my name's sake, because they know not him that sent me.
Romans 1:21, 25 KJV
[21] Because that, when they knew God, they glorified him not as God, neither were thankful; but became vain in their imaginations, and their foolish heart was darkened.
[25] Who changed the truth of God into a lie, and worshipped and served the creature more than the Creator, who is blessed for ever. Amen.
John 1:5 KJV
[5] And the light shineth in darkness; and the darkness comprehended it not.
Matthew 5:11, 13-16 KJV
[11] Blessed are ye, when men shall revile you, and persecute you , and shall say all manner of evil against you falsely, for my sake.
[13] Ye are the salt of the earth: but if the salt have lost his savour, wherewith shall it be salted? it is thenceforth good for nothing, but to be cast out, and to be trodden under foot of men.
[14] Ye are the light of the world. A city that is set on an hill cannot be hid.
[15] Neither do men light a candle, and put it under a bushel, but on a candlestick; and it giveth light unto all that are in the house.
[16] Let your light so shine before men, that they may see your good works, and glorify your Father which is in heaven.
Podcast: Download (Duration: 9:31 — 11.6MB)