---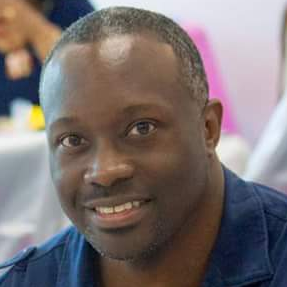 This message is presented by Amos Johnson Jr, PhD. He is the CEO & Pastor of Church for Entrepreneurs. God has given him a calling to help Christian Entrepreneurs succeed at their calling. He believes a fulfilled life comes from clearly knowing what God has called you to do and doing it.
---
---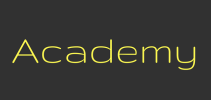 Signup ► We have created several online academies to help you discover and implement your calling. | Click Here for Details
---
Here are the scripture references
Acts 18:1-3 KJV
[1] After these things Paul departed from Athens, and came to Corinth;
[2] And found a certain Jew named Aquila, born in Pontus, lately come from Italy, with his wife Priscilla; (because that Claudius had commanded all Jews to depart from Rome:) and came unto them.
[3] And because he was of the same craft, he abode with them, and wrought: for by their occupation they were tentmakers.
Acts 20:33-34 KJV
[33] I have coveted no man's silver, or gold, or apparel.
[34] Yea, ye yourselves know, that these hands have ministered unto my necessities, and to them that were with me.
Acts 13:2-3 KJV
[2] As they ministered to the Lord, and fasted, the Holy Ghost said, Separate me Barnabas and Saul for the work whereunto I have called them.
[3] And when they had fasted and prayed, and laid their hands on them, they sent them away.
Romans 1:1 KJV
[1] Paul, a servant of Jesus Christ, called to be an apostle, separated unto the gospel of God,
1 Corinthians 9:11-12 KJV
[11] If we have sown unto you spiritual things, is it a great thing if we shall reap your carnal things?
[12] If others be partakers of this power over you, are not we rather? Nevertheless we have not used this power; but suffer all things, lest we should hinder the gospel of Christ.
1 Corinthians 9:14 KJV
[14] Even so hath the Lord ordained that they which preach the gospel should live of the gospel.
1 Timothy 5:18 KJV
[18] For the scripture saith, Thou shalt not muzzle the ox that treadeth out the corn. And, The labourer is worthy of his reward.
Deuteronomy 25:4 KJV
[4] Thou shalt not muzzle the ox when he treadeth out the corn.
Philippians 4:15-16 KJV
[15] Now ye Philippians know also, that in the beginning of the gospel, when I departed from Macedonia, no church communicated with me as concerning giving and receiving, but ye only.
[16] For even in Thessalonica ye sent once and again unto my necessity.
---
Podcast: Download (Duration: 10:59 — 13.4MB)