---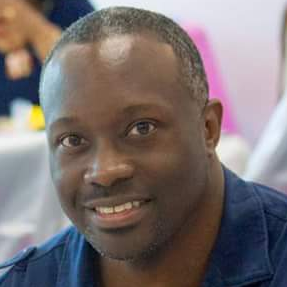 This message is presented by Amos Johnson Jr, PhD. He is the CEO & Pastor of Church for Entrepreneurs. God has given him a calling to help Christian Entrepreneurs succeed at their calling. He believes a fulfilled life comes from clearly knowing what God has called you to do and doing it.
---
---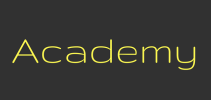 Signup ► We have created several online academies to help you discover and implement your calling. | Click Here for Details
---
Message summary & scripture references
Because your pastor is not in business, you may feel like that they don't have the experience or knowledge to counsel you in your own business endeavors. However, this line of thinking will stop you from receiving game-changing business success or could cause you to crash and burn in business. Listen to today's podcast and learn why you shouldn't discount the counsel of your pastor regarding your business.
Luke 5:4-6 KJV
[4] Now when he had left speaking, he said unto Simon, Launch out into the deep, and let down your nets for a draught.
[5] And Simon answering said unto him, Master, we have toiled all the night, and have taken nothing: nevertheless at thy word I will let down the net.
[6] And when they had this done, they inclosed a great multitude of fishes: and their net brake.
Ephesians 4:11-12 NLT
[11] Now these are the gifts Christ gave to the church: the apostles, the prophets, the evangelists, and the pastors and teachers.
[12] Their responsibility is to equip God's people to do his work and build up the church, the body of Christ.
Hebrews 13:17 NLT
[17] Obey your spiritual leaders, and do what they say. Their work is to watch over your souls, and they are accountable to God. Give them reason to do this with joy and not with sorrow. That would certainly not be for your benefit.
2 Chronicles 25:5-12 NLT
[5] Then Amaziah organized the army, assigning generals and captains for all Judah and Benjamin. He took a census and found that he had an army of 300,000 select troops, twenty years old and older, all trained in the use of spear and shield.
[6] He also paid about 7,500 pounds of silver to hire 100,000 experienced fighting men from Israel.
[7] But a man of God came to him and said, "Your Majesty, do not hire troops from Israel, for the LORD is not with Israel. He will not help those people of Ephraim!
[8] If you let them go with your troops into battle, you will be defeated by the enemy no matter how well you fight. God will overthrow you, for he has the power to help you or to trip you up."
[9] Amaziah asked the man of God, "But what about all that silver I paid to hire the army of Israel?" The man of God replied, "The LORD is able to give you much more than this!"
[10] So Amaziah discharged the hired troops and sent them back to Ephraim. This made them very angry with Judah, and they returned home in a great rage.
[11] Then Amaziah summoned his courage and led his army to the Valley of Salt, where they killed 10,000 Edomite troops from Seir.
[12] They captured another 10,000 and took them to the top of a cliff and threw them off, dashing them to pieces on the rocks below.
Judges 18:3-6, 19-20 NLT
[3] While at Micah's house, they recognized the young Levite's accent, so they went over and asked him, "Who brought you here, and what are you doing in this place? Why are you here?"
[4] He told them about his agreement with Micah and that he had been hired as Micah's personal priest.
[5] Then they said, "Ask God whether or not our journey will be successful."
[6] "Go in peace," the priest replied. "For the LORD is watching over your journey."
[19] "Be quiet and come with us," they said. "Be a father and priest to all of us. Isn't it better to be a priest for an entire tribe and clan of Israel than for the household of just one man?"
[20] The young priest was quite happy to go with them, so he took along the sacred ephod, the household idols, and the carved image.
Proverbs 24:6 KJV
[24] For by wise counsel thou shalt make thy war: and in multitude of counsellors there is safety.
Proverbs 15:22 KJV
[22] Without counsel purposes are disappointed: but in the multitude of counsellors they are established.
Please leave a testimony or comment
Comments and testimonies below are from this message and others messages on our website.
---
Podcast: Download (Duration: 11:38 — 14.9MB)