---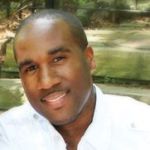 Your Word Trainer is Bernard Trippett. He is a husband and father of four children. He is a graduate of Georgia Southern University, an honor graduate of Word of Faith Bible Training Center and is a licensed minister of the Gospel of the Lord Jesus Christ. He enjoys encouraging others toward a rewarding life of obedience.
---
---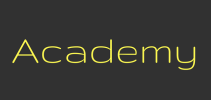 Signup ► We have created several online academies to help you discover and implement your calling. | Click Here for Details
---
Here are the scripture references
Genesis 37:5-8 KJV
[5] And Joseph dreamed a dream, and he told it his brethren: and they hated him yet the more.
[6] And he said unto them, Hear, I pray you, this dream which I have dreamed:
[7] For, behold, we were binding sheaves in the field, and, lo, my sheaf arose, and also stood upright; and, behold, your sheaves stood round about, and made obeisance to my sheaf.
[8] And his brethren said to him, Shalt thou indeed reign over us? or shalt thou indeed have dominion over us? And they hated him yet the more for his dreams, and for his words.
Genesis 39:2-3 KJV
[2] And the LORD was with Joseph, and he was a prosperous man; and he was in the house of his master the Egyptian.
[3] And his master saw that the LORD was with him, and that the LORD made all that he did to prosper in his hand.
Genesis 39:21-23 KJV
[21] But the LORD was with Joseph, and shewed him mercy, and gave him favour in the sight of the keeper of the prison.
[22] And the keeper of the prison committed to Joseph's hand all the prisoners that were in the prison; and whatsoever they did there, he was the doer of it.
[23] The keeper of the prison looked not to anything that was under his hand; because the LORD was with him, and that which he did, the LORD made it to prosper.
Genesis 41:39-40 KJV
[39] And Pharaoh said unto Joseph, Forasmuch as God hath shewed thee all this, there is none so discreet and wise as thou art:
[40] Thou shalt be over my house, and according unto thy word shall all my people be ruled: only in the throne will I be greater than thou.
Genesis 45:4-8 KJV
[4] And Joseph said unto his brethren, Come near to me, I pray you. And they came near. And he said, I am Joseph your brother, whom ye sold into Egypt.
[5] Now therefore be not grieved, nor angry with yourselves, that ye sold me hither: for God did send me before you to preserve life.
[6] For these two years hath the famine been in the land: and yet there are five years, in the which there shall neither be earing nor harvest.
[7] And God sent me before you to preserve you a posterity in the earth, and to save your lives by a great deliverance.
[8] So now it was not you that sent me hither, but God: and he hath made me a father to Pharaoh, and lord of all his house, and a ruler throughout all the land of Egypt.
Podcast: Download (Duration: 10:16 — 10.2MB)