---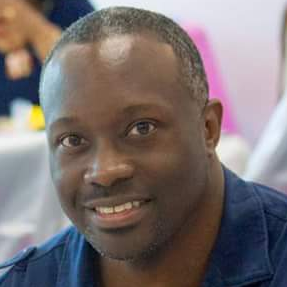 This message is presented by Amos Johnson Jr, PhD. He is the CEO & Pastor of Church for Entrepreneurs. God has given him a calling to help Christian Entrepreneurs succeed at their calling. He believes a fulfilled life comes from clearly knowing what God has called you to do and doing it.
---
---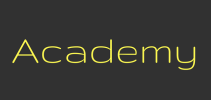 Signup ► We have created several online academies to help you discover and implement your calling. | Click Here for Details
---
Message Summary
Today we are tackling a sensitive topic in the body of Christ: White Privilege vs the Anointing. Take a listen and see how misinterpreting the anointing of God as white privilege downplays the anointing of God, which creates bitterness and limits the power of God.
1 Samuel 16:6-7 NLT
[6] When they arrived, Samuel took one look at Eliab and thought, "Surely this is the LORD's anointed!"
[7] But the LORD said to Samuel, "Don't judge by his appearance or height, for I have rejected him. The LORD doesn't see things the way you see them. People judge by outward appearance, but the LORD looks at the heart."
Proverbs 10:22 KJV
[22] The blessing of the Lord , it maketh rich, and he addeth no sorrow with it.
1 Samuel 16:12 NLT
[12] So Jesse sent for him. He was dark and handsome, with beautiful eyes. And the LORD said, "This is the one; anoint him."
1 Kings 10:1-2, 7 NLT
[1] When the queen of Sheba heard of Solomon's fame, which brought honor to the name of the LORD, she came to test him with hard questions.
[2] She arrived in Jerusalem with a large group of attendants and a great caravan of camels loaded with spices, large quantities of gold, and precious jewels. When she met with Solomon, she talked with him about everything she had on her mind.
[7] I didn't believe what was said until I arrived here and saw it with my own eyes. In fact, I had not heard the half of it! Your wisdom and prosperity are far beyond what I was told.
1 Kings 3:5, 7, 9-13 NLT
[5] That night the LORD appeared to Solomon in a dream, and God said, "What do you want? Ask, and I will give it to you!"
[7] "Now, O LORD my God, you have made me king instead of my father, David, but I am like a little child who doesn't know his way around.
[9] Give me an understanding heart so that I can govern your people well and know the difference between right and wrong. For who by himself is able to govern this great people of yours?"
[10] The Lord was pleased that Solomon had asked for wisdom.
[11] So God replied, "Because you have asked for wisdom in governing my people with justice and have not asked for a long life or wealth or the death of your enemies-
[12] I will give you what you asked for! I will give you a wise and understanding heart such as no one else has had or ever will have!
[13] And I will also give you what you did not ask for-riches and fame! No other king in all the world will be compared to you for the rest of your life!
Deuteronomy 8:17-18 KJV
[17] And thou say in thine heart, My power and the might of mine hand hath gotten me this wealth.
[18] But thou shalt remember the Lord thy God: for it is he that giveth thee power to get wealth, that he may establish his covenant which he sware unto thy fathers, as it is this day.
Acts 8:17-18, 20-23 NLT
[17] Then Peter and John laid their hands upon these believers, and they received the Holy Spirit.
[18] When Simon saw that the Spirit was given when the apostles laid their hands on people, he offered them money to buy this power.
[20] But Peter replied, "May your money be destroyed with you for thinking God's gift can be bought!
[21] You can have no part in this, for your heart is not right with God.
[22] Repent of your wickedness and pray to the Lord. Perhaps he will forgive your evil thoughts,
[23] for I can see that you are full of bitter jealousy and are held captive by sin."
Ephesians 4:31 NLT
[31] Get rid of all bitterness, rage, anger, harsh words, and slander, as well as all types of evil behavior.
Hebrews 12:15 NLT
[15] Look after each other so that none of you fails to receive the grace of God. Watch out that no poisonous root of bitterness grows up to trouble you, corrupting many.
Galatians 3:28-29 KJV
[28] There is neither Jew nor Greek, there is neither bond nor free, there is neither male nor female: for ye are all one in Christ Jesus.
[29] And if ye be Christ's, then are ye Abraham's seed, and heirs according to the promise.
Please leave a testimony or comment
Comments and testimonies below are from this message and others messages on our website.
---
Podcast: Download (Duration: 12:14 — 15.9MB)