---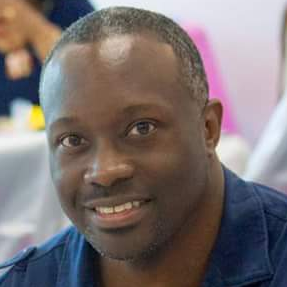 This message is presented by Amos Johnson Jr, PhD. He is the CEO & Pastor of Church for Entrepreneurs. God has given him a calling to help Christian Entrepreneurs succeed at their calling. He believes a fulfilled life comes from clearly knowing what God has called you to do and doing it.
---
---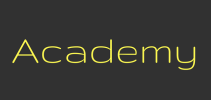 Signup ► We have created several online academies to help you discover and implement your calling. | Click Here for Details
---
Here are the scripture references
Proverbs 15:22 KJV
[22] Without counsel purposes are disappointed: but in the multitude of counsellors they are established.
Proverbs 10:22 KJV
[22] The blessing of the Lord, it maketh rich, and he addeth no sorrow with it.
Genesis 3:17 KJV
[17] And unto Adam he said, Because thou hast hearkened unto the voice of thy wife, and hast eaten of the tree, of which I commanded thee, saying, Thou shalt not eat of it: cursed is the ground for thy sake; in sorrow shalt thou eat of it all the days of thy life;
Psalm 1:1-3 KJV
[1] Blessed is the man that walketh not in the counsel of the ungodly, nor standeth in the way of sinners, nor sitteth in the seat of the scornful. [2] But his delight is in the law of the Lord ; and in his law doth he meditate day and night. [3] And he shall be like a tree planted by the rivers of water, that bringeth forth his fruit in his season; his leaf also shall not wither; and whatsoever he doeth shall prosper.
Proverbs 23:1-3,6
[1] When thou sittest to eat with a ruler, consider diligently what is before thee: [2] And put a knife to thy throat, if thou be a man given to appetite. [3] Be not desirous of his dainties: for they are deceitful meat. [6] Eat thou not the bread of him that hath an evil eye, neither desire thou his dainty meats:
Matthew 6:23 KJV
[23] But if thine eye be evil, thy whole body shall be full of darkness. If therefore the light that is in thee be darkness, how great is that darkness!
Proverbs 23:7-8 KJV
[7] For as he thinketh in his heart, so is he: Eat and drink, saith he to thee; but his heart is not with thee. [8] The morsel which thou hast eaten shalt thou vomit up, and lose thy sweet words.
Proverbs 12:5 KJV
[5] The thoughts of the righteous are right: but the counsels of the wicked are deceit.
Please leave a testimony or comment
Comments and testimonies below are from this message and others messages on our website.
---
Podcast: Download (Duration: 11:08 — 13.6MB)