---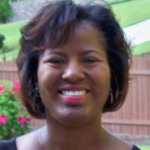 This message is presented by Kimberley Savage. She is a professional educator and ordained minister who believes that all people are called by God to exhibit great purpose while walking out the plan He has for their lives. She delights in assisting others in finding their passion, setting attainable yet altering goals and maximizing their potential.


---
---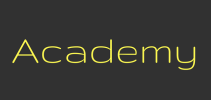 Signup ► We have created several online academies to help you discover and implement your calling. | Click Here for Details
---
Here are the scripture references
John 3:16 KJV
[16] For God so loved the world, that he gave his only begotten Son, that whosoever believeth in him should not perish, but have everlasting life.
Jeremiah 29:11 AMP
[11] For I know the thoughts and plans that I have for you, says the Lord, thoughts and plans for welfare and peace and not for evil, to give you hope in your final outcome.
Psalm 23:6 AMP
[6] Surely or only goodness, mercy, and unfailing love shall follow me all the days of my life, and through the length of my days the house of the Lord [and His presence] shall be my dwelling place.
Psalm 145:20 AMP
[20] The Lord preserves all those who love Him, but all the wicked will He destroy.
Romans 8:28 KJV
[28 ]And we know that all things work together for good to them that love God, to them who are the called according to his purpose.
Psalm 103:2-6 KJV
[2] Bless the LORD, O my soul, and forget not all his benefits:
[3 ]Who forgiveth all thine iniquities; who healeth all thy diseases;
[4] Who redeemeth thy life from destruction; who crowneth thee with lovingkindness and tender mercies;
[5] Who satisfieth thy mouth with good things; so that thy youth is renewed like the eagle's.
[6] The LORD executeth righteousness and judgment for all that are oppressed.
Hebrews 4:14-16 KJV
[14] Seeing then that we have a great high priest, that is passed into the heavens, Jesus the Son of God, let us hold fast our profession.
[15] For we have not an high priest which cannot be touched with the feeling of our infirmities; but was in all points tempted like as we are, yet without sin.
[16] Let us therefore come boldly unto the throne of grace, that we may obtain mercy, and find grace to help in time of need.
Related Word Trainings
Podcast: Download (Duration: 9:56 — 11.8MB)