---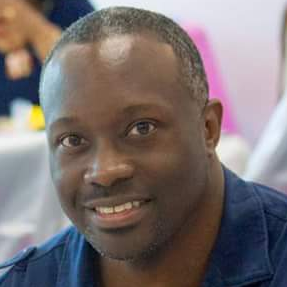 This message is presented by Amos Johnson Jr, PhD. He is the CEO & Pastor of Church for Entrepreneurs. God has given him a calling to help Christian Entrepreneurs succeed at their calling. He believes a fulfilled life comes from clearly knowing what God has called you to do and doing it.
---
---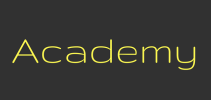 Signup ► We have created several online academies to help you discover and implement your calling. | Click Here for Details
---
Here are the scripture references
2 Kings 4:29, 31 NLT
[29] Then Elisha said to Gehazi, "Get ready to travel; take my staff and go! Don't talk to anyone along the way. Go quickly and lay the staff on the child's face."
[31] Gehazi hurried on ahead and laid the staff on the child's face, but nothing happened. There was no sign of life. He returned to meet Elisha and told him, "The child is still dead."
2 Kings 4:34-35 NLT
[34] Then he lay down on the child's body, placing his mouth on the child's mouth, his eyes on the child's eyes, and his hands on the child's hands. And as he stretched out on him, the child's body began to grow warm again!
[35] Elisha got up, walked back and forth across the room once, and then stretched himself out again on the child. This time the boy sneezed seven times and opened his eyes!
2 Kings 5:16 NLT
[16] But Elisha replied, "As surely as the LORD lives, whom I serve, I will not accept any gifts." And though Naaman urged him to take the gift, Elisha refused.
2 Kings 5:22, 27 NLT
[22] "Yes," Gehazi said, "but my master has sent me to tell you that two young prophets from the hill country of Ephraim have just arrived. He would like 75 pounds of silver and two sets of clothing to give to them."
[27] Because you have done this, you and your descendants will suffer from Naaman's leprosy forever." When Gehazi left the room, he was covered with leprosy; his skin was white as snow.
Matthew 17:16, 18-20 KJV
[16] And I brought him to thy disciples, and they could not cure him.
[18] And Jesus rebuked the devil; and he departed out of him: and the child was cured from that very hour.
[19] Then came the disciples to Jesus apart, and said, Why could not we cast him out?
[20] And Jesus said unto them, Because of your unbelief: for verily I say unto you, If ye have faith as a grain of mustard seed, ye shall say unto this mountain, Remove hence to yonder place; and it shall remove; and nothing shall be impossible unto you.
Hebrews 11:1, 6 KJV
[1] Now faith is the substance of things hoped for, the evidence of things not seen.
[6] But without faith it is impossible to please him: for he that cometh to God must believe that he is, and that he is a rewarder of them that diligently seek him.
Podcast: Download (Duration: 11:03 — 14.6MB)