---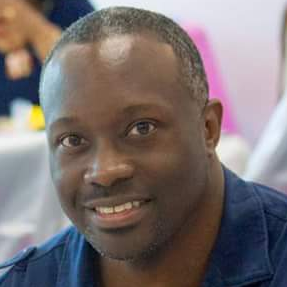 This message is presented by Amos Johnson Jr, PhD. He is the CEO & Pastor of Church for Entrepreneurs. God has given him a calling to help Christian Entrepreneurs succeed at their calling. He believes a fulfilled life comes from clearly knowing what God has called you to do and doing it.
---
---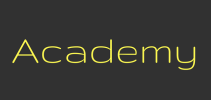 Signup ► We have created several online academies to help you discover and implement your calling. | Click Here for Details
---
Message summary & scripture references
By your faith you receive the desires of your heart and are successful in the calling God has given you. Therefore, your faith is the most precious possession you have, so you must be careful not to lose it. The most common way Christians lose their faith is by not growing daily in faith, because if you aren't increasing in faith, you are decreasing in faith.
Romans 10:17 KJV
[17] So then faith cometh by hearing, and hearing by the word of God.
Luke 8:11-15 KJV
[11] Now the parable is this: The seed is the word of God.
[12] Those by the way side are they that hear; then cometh the devil, and taketh away the word out of their hearts, lest they should believe and be saved.
[13] They on the rock are they, which, when they hear, receive the word with joy; and these have no root, which for a while believe, and in time of temptation fall away.
[14] And that which fell among thorns are they, which, when they have heard, go forth, and are choked with cares and riches and pleasures of this life, and bring no fruit to perfection.
[15] But that on the good ground are they, which in an honest and good heart, having heard the word, keep it, and bring forth fruit with patience.
Luke 8:18 KJV
[18] Take heed therefore how ye hear: for whosoever hath, to him shall be given; and whosoever hath not, from him shall be taken even that which he seemeth to have.
John 15:2 KJV
[2] Every branch in me that beareth not fruit he taketh away: and every branch that beareth fruit, he purgeth it, that it may bring forth more fruit.
Matthew 25:14 KJV
[14] For the kingdom of heaven is as a man travelling into a far country, who called his own servants, and delivered unto them his goods.
Romans 12:3 KJV
[3] For I say, through the grace given unto me, to every man that is among you, not to think of himself more highly than he ought to think; but to think soberly, according as God hath dealt to every man the measure of faith.
Matthew 25:20-21,24,26,28-29 KJV
[20] And so he that had received five talents came and brought other five talents, saying, Lord, thou deliveredst unto me five talents: behold, I have gained beside them five talents more.
[21] His lord said unto him, Well done, thou good and faithful servant: thou hast been faithful over a few things, I will make thee ruler over many things: enter thou into the joy of thy lord.
[24] Then he which had received the one talent came and said, Lord, I knew thee that thou art an hard man, reaping where thou hast not sown, and gathering where thou hast not strawed:
[26] His lord answered and said unto him, Thou wicked and slothful servant, thou knewest that I reap where I sowed not, and gather where I have not strawed:
[28] Take therefore the talent from him, and give it unto him which hath ten talents.
[29] For unto every one that hath shall be given, and he shall have abundance: but from him that hath not shall be taken away even that which he hath.
Psalm 1:1-2 KJV
[1] Blessed is the man that walketh not in the counsel of the ungodly, nor standeth in the way of sinners, nor sitteth in the seat of the scornful.
[2] But his delight is in the law of the Lord; and in his law doth he meditate day and night.
Joshua 1:8 KJV
[8] This book of the law shall not depart out of thy mouth; but thou shalt meditate therein day and night, that thou mayest observe to do according to all that is written therein: for then thou shalt make thy way prosperous, and then thou shalt have good success.
Hebrews 11:6 KJV
[6] But without faith it is impossible to please him: for he that cometh to God must believe that he is, and that he is a rewarder of them that diligently seek him.
James 1:6-7 KJV
[6] But let him ask in faith, nothing wavering. For he that wavereth is like a wave of the sea driven with the wind and tossed.
[7] For let not that man think that he shall receive any thing of the Lord.
Please leave a testimony or comment
Comments and testimonies below are from this message and others messages on our website.
---
Podcast: Download (Duration: 12:37 — 16.4MB)