---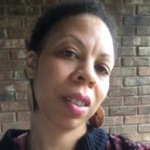 This message is presented by is Hadassah Queen O. She is a Dreamer, Author, Speaker, and Radio personality who loves inspiring others using real life experiences.
---
---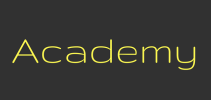 Signup ► We have created several online academies to help you discover and implement your calling. | Click Here for Details
---
Here are the scripture references
Numbers 21:4-9 KJV
[4] And they journeyed from mount Hor by the way of the Red sea, to compass the land of Edom: and the soul of the people was much discouraged because of the way.
[5] And the people spake against God, and against Moses, Wherefore have ye brought us up out of Egypt to die in the wilderness? for there is no bread, neither is there any water; and our soul loatheth this light bread.
[6] And the LORD sent fiery serpents among the people, and they bit the people; and much people of Israel died.
[7] Therefore the people came to Moses, and said, We have sinned, for we have spoken against the LORD, and against thee; pray unto the LORD, that he take away the serpents from us. And Moses prayed for the people.
[8] And the LORD said unto Moses, Make thee a fiery serpent, and set it upon a pole: and it shall come to pass, that every one that is bitten, when he looketh upon it, shall live.
[9] And Moses made a serpent of brass, and put it upon a pole, and it came to pass, that if a serpent had bitten any man, when he beheld the serpent of brass, he lived.
John 3:14 KJV
[14] And as Moses lifted up the serpent in the wilderness, even so must the Son of man be lifted up:
Related Word Trainings
Podcast: Download (Duration: 10:13 — 12.2MB)