---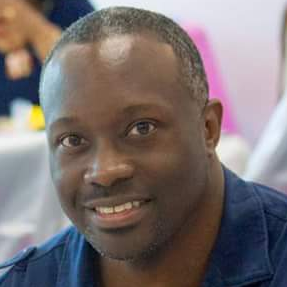 This message is presented by Amos Johnson Jr, PhD. He is the CEO & Pastor of Church for Entrepreneurs. God has given him a calling to help Christian Entrepreneurs succeed at their calling. He believes a fulfilled life comes from clearly knowing what God has called you to do and doing it.
---
---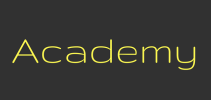 Signup ► We have created several online academies to help you discover and implement your calling. | Click Here for Details
---
Message Summary
The Word God gave me to share with you for 2017 is "Embrace your Identity". Because your success in 2017 is completely wrapped up in you fully walking in your calling and accepting who God created you to be. Take a listen to today's message to dig into this Word for 2017.
Luke 4:17-22 KJV
[17] And there was delivered unto him the book of the prophet Esaias. And when he had opened the book, he found the place where it was written,
[18] The Spirit of the Lord is upon me, because he hath anointed me to preach the gospel to the poor; he hath sent me to heal the brokenhearted, to preach deliverance to the captives, and recovering of sight to the blind, to set at liberty them that are bruised,
[19] To preach the acceptable year of the Lord.
[20] And he closed the book, and he gave it again to the minister, and sat down. And the eyes of all them that were in the synagogue were fastened on him.
[21] And he began to say unto them, This day is this scripture fulfilled in your ears.
[22] And all bare him witness, and wondered at the gracious words which proceeded out of his mouth. And they said, Is not this Joseph's son?
Romans 12:2-8 KJV
[2] And be not conformed to this world: but be ye transformed by the renewing of your mind, that ye may prove what is that good, and acceptable, and perfect, will of God.
[3] For I say, through the grace given unto me, to every man that is among you, not to think of himself more highly than he ought to think; but to think soberly, according as God hath dealt to every man the measure of faith.
[4] For as we have many members in one body, and all members have not the same office:
[5] So we, being many, are one body in Christ, and every one members one of another.
[6] Having then gifts differing according to the grace that is given to us, whether prophecy, let us prophesy according to the proportion of faith;
[7] Or ministry, let us wait on our ministering: or he that teacheth, on teaching;
[8] Or he that exhorteth, on exhortation: he that giveth, let him do it with simplicity; he that ruleth, with diligence; he that sheweth mercy, with cheerfulness.
Revelation 2:1-5 NLT
[1] "Write this letter to the angel of the church in Ephesus. This is the message from the one who holds the seven stars in his right hand, the one who walks among the seven gold lampstands:
[2] "I know all the things you do. I have seen your hard work and your patient endurance. I know you don't tolerate evil people. You have examined the claims of those who say they are apostles but are not. You have discovered they are liars.
[3] You have patiently suffered for me without quitting.
[4] "But I have this complaint against you. You don't love me or each other as you did at first!
[5] Look how far you have fallen! Turn back to me and do the works you did at first. If you don't repent, I will come and remove your lampstand from its place among the churches.
Judges 16:26-30 NLT
[26] Samson said to the young servant who was leading him by the hand, "Place my hands against the pillars that hold up the temple. I want to rest against them."
[27] Now the temple was completely filled with people. All the Philistine rulers were there, and there were about 3,000 men and women on the roof who were watching as Samson amused them.
[28] Then Samson prayed to the LORD, "Sovereign LORD, remember me again. O God, please strengthen me just one more time. With one blow let me pay back the Philistines for the loss of my two eyes."
[29] Then Samson put his hands on the two center pillars that held up the temple. Pushing against them with both hands,
[30] he prayed, "Let me die with the Philistines." And the temple crashed down on the Philistine rulers and all the people. So he killed more people when he died than he had during his entire lifetime.
Please leave a testimony or comment
Comments and testimonies below are from this message and others messages on our website.
---
Podcast: Download (Duration: 14:03 — 18.3MB)