---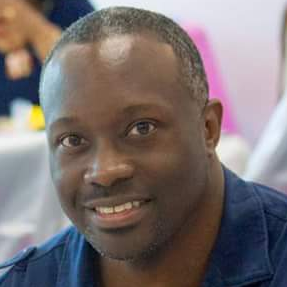 This message is presented by Amos Johnson Jr, PhD. He is the CEO & Pastor of Church for Entrepreneurs. God has given him a calling to help Christian Entrepreneurs succeed at their calling. He believes a fulfilled life comes from clearly knowing what God has called you to do and doing it.
---
---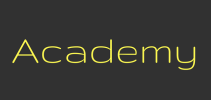 Signup ► We have created several online academies to help you discover and implement your calling. | Click Here for Details
---
Message summary & scripture references
Everyone has an assignment in the kingdom and for the kingdom. Every assignment is unique and important. In today's podcast, learn how to discover your assignment and how by doing your assignment you will feel fulfilled.
Romans 12:3-5 KJV
[3] For I say, through the grace given unto me, to every man that is among you, not to think of himself more highly than he ought to think; but to think soberly, according as God hath dealt to every man the measure of faith.
[4] For as we have many members in one body, and all members have not the same office:
[5] So we, being many, are one body in Christ, and every one members one of another.
1 Corinthians 12:18-23 NIV
[18] But in fact God has placed the parts in the body, every one of them, just as he wanted them to be.
[19] If they were all one part, where would the body be?
[20] As it is, there are many parts, but one body.
[21] The eye cannot say to the hand, "I don't need you!" And the head cannot say to the feet, "I don't need you!"
[22] On the contrary, those parts of the body that seem to be weaker are indispensable,
[23] and the parts that we think are less honorable we treat with special honor. And the parts that are unpresentable are treated with special modesty,
Hebrews 12:1-3 NIV
[1] Therefore, since we are surrounded by such a great cloud of witnesses, let us throw off everything that hinders and the sin that so easily entangles. And let us run with perseverance the race marked out for us,
[2] fixing our eyes on Jesus, the pioneer and perfecter of faith. For the joy set before him he endured the cross, scorning its shame, and sat down at the right hand of the throne of God.
[3] Consider him who endured such opposition from sinners, so that you will not grow weary and lose heart.
James 1:5 NIV
[5] If any of you lacks wisdom, you should ask God, who gives generously to all without finding fault, and it will be given to you.
1 John 2:20 KJV
[20] But ye have an unction from the Holy One, and ye know all things.
1 Corinthians 14:33 KJV
[33] For God is not the author of confusion, but of peace, as in all churches of the saints.
John 4:34 KJV
[34] Jesus saith unto them, My meat is to do the will of him that sent me, and to finish his work.
Please leave a testimony or comment
Comments and testimonies below are from this message and others messages on our website.
---
Podcast: Download (Duration: 7:11 — 4.8MB)