---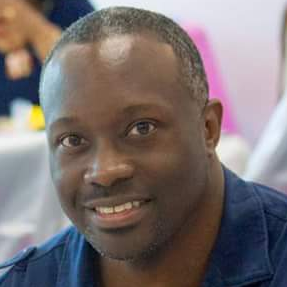 This message is presented by Amos Johnson Jr, PhD. He is the CEO & Pastor of Church for Entrepreneurs. God has given him a calling to help Christian Entrepreneurs succeed at their calling. He believes a fulfilled life comes from clearly knowing what God has called you to do and doing it.
---
---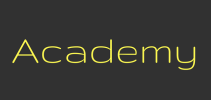 Signup ► We have created several online academies to help you discover and implement your calling. | Click Here for Details
---
Message summary & scripture references
Faith is required to receive the things you desire, so faith is important. However, most people struggle with faith, but the issue is not getting faith — that is the easy part — the real issue is keeping faith. Take a listen to today's message to learn more about this concept.
Romans 10:17 KJV
[17] So then faith cometh by hearing, and hearing by the word of God.
Luke 8:11-15 KJV
[11] Now the parable is this: The seed is the word of God.
[12] Those by the way side are they that hear; then cometh the devil, and taketh away the word out of their hearts, lest they should believe and be saved.
[13] They on the rock are they, which, when they hear, receive the word with joy; and these have no root, which for a while believe, and in time of temptation fall away.
[14] And that which fell among thorns are they, which, when they have heard, go forth, and are choked with cares and riches and pleasures of this life, and bring no fruit to perfection.
[15] But that on the good ground are they, which in an honest and good heart, having heard the word, keep it, and bring forth fruit with patience.
Ezekiel 36:26 NIV
[26] I will give you a new heart and put a new spirit in you; I will remove from you your heart of stone and give you a heart of flesh.
Psalm 119:130 KJV
[130] The entrance of thy words giveth light; it giveth understanding unto the simple.
1 Timothy 6:12 KJV
[12] Fight the good fight of faith, lay hold on eternal life, whereunto thou art also called, and hast professed a good profession before many witnesses.
Matthew 14:28-31 KJV
[28] And Peter answered him and said, Lord, if it be thou, bid me come unto thee on the water.
[29] And he said, Come. And when Peter was come down out of the ship, he walked on the water, to go to Jesus.
[30] But when he saw the wind boisterous, he was afraid; and beginning to sink, he cried, saying, Lord, save me.
[31] And immediately Jesus stretched forth his hand, and caught him, and said unto him, O thou of little faith, wherefore didst thou doubt?
Hebrews 6:12 KJV
[12] That ye be not slothful, but followers of them who through faith and patience inherit the promises.
James 1:3-4 KJV
[3] Knowing this, that the trying of your faith worketh patience.
[4] But let patience have her perfect work, that ye may be perfect and entire, wanting nothing.
Please leave a testimony or comment
Comments and testimonies below are from this message and others messages on our website.
---
Podcast: Download (Duration: 12:25 — 16.3MB)