---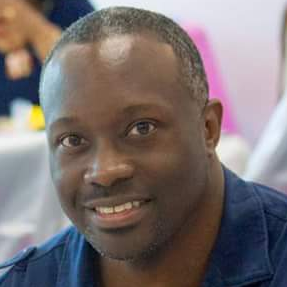 This message is presented by Amos Johnson Jr, PhD. He is the CEO & Pastor of Church for Entrepreneurs. God has given him a calling to help Christian Entrepreneurs succeed at their calling. He believes a fulfilled life comes from clearly knowing what God has called you to do and doing it.
---
---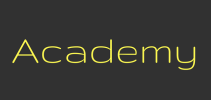 Signup ► We have created several online academies to help you discover and implement your calling. | Click Here for Details
---
Here are the scripture references
Luke 18:8 KJV
[8] I tell you that he will avenge them speedily. Nevertheless when the Son of man cometh, shall he find faith on the earth?
Hebrews 11:6 KJV
[6] But without faith it is impossible to please him: for he that cometh to God must believe that he is, and that he is a rewarder of them that diligently seek him.
Hebrews 10:38 KJV
[38] Now the just shall live by faith: but if any man draw back, my soul shall have no pleasure in him.
1 Corinthians 11:28-32 KJV
[28] But let a man examine himself, and so let him eat of that bread, and drink of that cup.
[29] For he that eateth and drinketh unworthily, eateth and drinketh damnation to himself, not discerning the Lord's body.
[30] For this cause many are weak and sickly among you, and many sleep.
[31] For if we would judge ourselves, we should not be judged.
[32] But when we are judged, we are chastened of the Lord, that we should not be condemned with the world.
Luke 17:5-6 KJV
[5] And the apostles said unto the Lord, Increase our faith.
[6] And the Lord said, If ye had faith as a grain of mustard seed, ye might say unto this sycamine tree, Be thou plucked up by the root, and be thou planted in the sea; and it should obey you.
Romans 12:3 KJV
[3] For I say, through the grace given unto me, to every man that is among you, not to think of himself more highly than he ought to think; but to think soberly, according as God hath dealt to every man the measure of faith.
Matthew 14:29-31 KJV
[29] And he said, Come. And when Peter was come down out of the ship, he walked on the water, to go to Jesus.
[30] But when he saw the wind boisterous, he was afraid; and beginning to sink, he cried, saying, Lord, save me.
[31] And immediately Jesus stretched forth his hand, and caught him, and said unto him, O thou of little faith, wherefore didst thou doubt?
Romans 10:17 KJV
[17] So then faith cometh by hearing, and hearing by the word of God.
Mark 11:23 KJV
[23] For verily I say unto you, That whosoever shall say unto this mountain, Be thou removed, and be thou cast into the sea; and shall not doubt in his heart, but shall believe that those things which he saith shall come to pass; he shall have whatsoever he saith.
Podcast: Download (Duration: 8:59 — 11.0MB)