---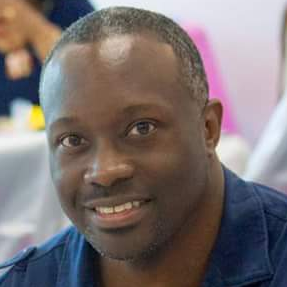 This message is presented by Amos Johnson Jr, PhD. He is the CEO & Pastor of Church for Entrepreneurs. God has given him a calling to help Christian Entrepreneurs succeed at their calling. He believes a fulfilled life comes from clearly knowing what God has called you to do and doing it.
---
---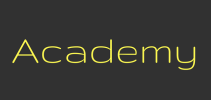 Signup ► We have created several online academies to help you discover and implement your calling. | Click Here for Details
---
Here are the scripture references
Hebrews 11:1, 3 KJV
[1] Now faith is the substance of things hoped for, the evidence of things not seen.
[3] Through faith we understand that the worlds were framed by the word of God, so that things which are seen were not made of things which do appear.
Hebrews 11:7-8 KJV
[7] By faith Noah, being warned of God of things not seen as yet, moved with fear, prepared an ark to the saving of his house; by the which he condemned the world, and became heir of the righteousness which is by faith.
[8] By faith Abraham, when he was called to go out into a place which he should after receive for an inheritance, obeyed; and he went out, not knowing whither he went.
Acts 19:11-16 NLT
[11] God gave Paul the power to perform unusual miracles.
[12] When handkerchiefs or aprons that had merely touched his skin were placed on sick people, they were healed of their diseases, and evil spirits were expelled.
[13] A group of Jews was traveling from town to town casting out evil spirits. They tried to use the name of the Lord Jesus in their incantation, saying, "I command you in the name of Jesus, whom Paul preaches, to come out!"
[14] Seven sons of Sceva, a leading priest, were doing this.
[15] But one time when they tried it, the evil spirit replied, "I know Jesus, and I know Paul, but who are you?"
[16] Then the man with the evil spirit leaped on them, overpowered them, and attacked them with such violence that they fled from the house, naked and battered.
Mark 11:21-23 KJV
[21] And Peter calling to remembrance saith unto him, Master, behold, the fig tree which thou cursedst is withered away.
[22] And Jesus answering saith unto them, Have faith in God.
[23] For verily I say unto you, That whosoever shall say unto this mountain, Be thou removed, and be thou cast into the sea; and shall not doubt in his heart, but shall believe that those things which he saith shall come to pass; he shall have whatsoever he saith.
Hebrews 11:6 KJV
[6] But without faith it is impossible to please him: for he that cometh to God must believe that he is, and that he is a rewarder of them that diligently seek him.
Mark 10:24 KJV
[24] And the disciples were astonished at his words. But Jesus answereth again, and saith unto them, Children, how hard is it for them that trust in riches to enter into the kingdom of God!
Matthew 6:24 KJV
[24] No man can serve two masters: for either he will hate the one, and love the other; or else he will hold to the one, and despise the other. Ye cannot serve God and mammon.
Podcast: Download (Duration: 9:19 — 11.9MB)