---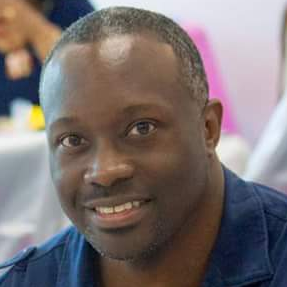 This message is presented by Amos Johnson Jr, PhD. He is the CEO & Pastor of Church for Entrepreneurs. God has given him a calling to help Christian Entrepreneurs succeed at their calling. He believes a fulfilled life comes from clearly knowing what God has called you to do and doing it.
---
---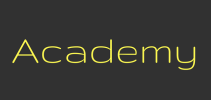 Signup ► We have created several online academies to help you discover and implement your calling. | Click Here for Details
---
Message Summary
When family and friends don't see immediate results from your entrepreneurial calling, they may give you the advice to quit. They say this because they don't have the Faith to handle the challenge of your calling.
Everyone's entrepreneurial calling is filled with challenges, and it requires Faith to handle that. However, your family and friends weren't given the Faith for your calling. God gave you the Faith for it. So don't get upset when others don't support or have Faith in what God has called you to do.
---
Scripture References
Matthew 7:24-27 NLT
[24] "Anyone who listens to my teaching and follows it is wise, like a person who builds a house on solid rock.
[25] Though the rain comes in torrents and the floodwaters rise and the winds beat against that house, it won't collapse because it is built on bedrock.
[26] But anyone who hears my teaching and doesn't obey it is foolish, like a person who builds a house on sand.
[27] When the rains and floods come and the winds beat against that house, it will collapse with a mighty crash."
Romans 10:17 KJV
[17] So then faith cometh by hearing, and hearing by the word of God.
Hebrews 11:1, 8 KJV
[1] Now faith is the substance of things hoped for, the evidence of things not seen.
[7] By faith Noah, being warned of God of things not seen as yet, moved with fear, prepared an ark to the saving of his house; by the which he condemned the world, and became heir of the righteousness which is by faith.
Matthew 12:46-47 KJV
[46] While he yet talked to the people, behold, his mother and his brethren stood without, desiring to speak with him.
[47] Then one said unto him, Behold, thy mother and thy brethren stand without, desiring to speak with thee.
Mark 6:1-5 NLT
[1] Jesus left that part of the country and returned with his disciples to Nazareth, his hometown.
[2] The next Sabbath he began teaching in the synagogue, and many who heard him were amazed. They asked, "Where did he get all this wisdom and the power to perform such miracles?"
[3] Then they scoffed, "He's just a carpenter, the son of Mary and the brother of James, Joseph, Judas, and Simon. And his sisters live right here among us." They were deeply offended and refused to believe in him.
[4] Then Jesus told them, "A prophet is honored everywhere except in his own hometown and among his relatives and his own family."
[5] And because of their unbelief, he couldn't do any miracles among them except to place his hands on a few sick people and heal them.
Luke 1:34-35, 38 NLT
[34] Mary asked the angel, "But how can this happen? I am a virgin."
[35] The angel replied, "The Holy Spirit will come upon you, and the power of the Most High will overshadow you. So the baby to be born will be holy, and he will be called the Son of God.
[38] Mary responded, "I am the Lord's servant. May everything you have said about me come true." And then the angel left her.
Matthew 1:18-21, 24-25 NLT
[18] This is how Jesus the Messiah was born. His mother, Mary, was engaged to be married to Joseph. But before the marriage took place, while she was still a virgin, she became pregnant through the power of the Holy Spirit.
[19] Joseph, to whom she was engaged, was a righteous man and did not want to disgrace her publicly, so he decided to break the engagement quietly.
[20] As he considered this, an angel of the Lord appeared to him in a dream. "Joseph, son of David," the angel said, "do not be afraid to take Mary as your wife. For the child within her was conceived by the Holy Spirit.
[21] And she will have a son, and you are to name him Jesus, for he will save his people from their sins."
[24] When Joseph woke up, he did as the angel of the Lord commanded and took Mary as his wife.
[25] But he did not have sexual relations with her until her son was born. And Joseph named him Jesus.
Colossians 4:5-6 NLT
[5] Live wisely among those who are not believers, and make the most of every opportunity.
[6] Let your conversation be gracious and attractive so that you will have the right response for everyone.
Matthew 7:6 KJV
[6] Give not that which is holy unto the dogs, neither cast ye your pearls before swine, lest they trample them under their feet, and turn again and rend you.
Please leave a testimony or comment
Comments and testimonies below are from this message and others messages on our website.
---
Podcast: Download (Duration: 16:44 — 22.0MB)