---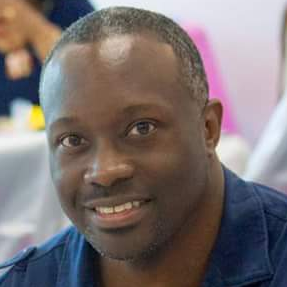 This message is presented by Amos Johnson Jr, PhD. He is the CEO & Pastor of Church for Entrepreneurs. God has given him a calling to help Christian Entrepreneurs succeed at their calling. He believes a fulfilled life comes from clearly knowing what God has called you to do and doing it.
---
---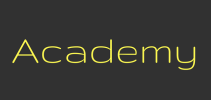 Signup ► We have created several online academies to help you discover and implement your calling. | Click Here for Details
---
Message summary & scripture references
If you're experiencing destruction in any part of your life, then most likely fear has bound your spirit, which allows the devil free access to destroy you. On today's podcast, learn how fear binds and how to break those bonds so your life can be restored to wholeness.
Matthew 12:29 KJV
[29] Or else how can one enter into a strong man's house, and spoil his goods, except he first bind the strong man? and then he will spoil his house.
John 10:10 KJV
[10] The thief cometh not, but for to steal, and to kill, and to destroy: I am come that they might have life, and that they might have it more abundantly.
Romans 8:15 KJV
[15] For ye have not received the spirit of bondage again to fear; but ye have received the Spirit of adoption, whereby we cry, Abba, Father.
Ezekiel 36:26-27 KJV
[26] A new heart also will I give you, and a new spirit will I put within you: and I will take away the stony heart out of your flesh, and I will give you an heart of flesh.
[27] And I will put my spirit within you, and cause you to walk in my statutes, and ye shall keep my judgments, and do them.
Romans 10:9-10 KJV
[9] That if thou shalt confess with thy mouth the Lord Jesus, and shalt believe in thine heart that God hath raised him from the dead, thou shalt be saved.
[10] For with the heart man believeth unto righteousness; and with the mouth confession is made unto salvation.
Mark 4:40 KJV
[40] And he said unto them, Why are ye so fearful? how is it that ye have no faith?
Romans 10:17 KJV
[17] So then faith cometh by hearing, and hearing by the word of God.
John 8:44 KJV
[44] Ye are of your father the devil, and the lusts of your father ye will do. He was a murderer from the beginning, and abode not in the truth, because there is no truth in him. When he speaketh a lie, he speaketh of his own: for he is a liar, and the father of it.
Matthew 14:29-31 KJV
[29] And he said, Come. And when Peter was come down out of the ship, he walked on the water, to go to Jesus.
[30] But when he saw the wind boisterous, he was afraid; and beginning to sink, he cried, saying, Lord, save me.
[31] And immediately Jesus stretched forth his hand, and caught him, and said unto him, O thou of little faith, wherefore didst thou doubt?
1 Peter 5:8 KJV
[8] Be sober, be vigilant; because your adversary the devil, as a roaring lion, walketh about, seeking whom he may devour:
Job 3:25 KJV
[25] For the thing which I greatly feared is come upon me, and that which I was afraid of is come unto me.
2 Corinthians 10:3-5 KJV
[3] For though we walk in the flesh, we do not war after the flesh:
[4] (For the weapons of our warfare are not carnal, but mighty through God to the pulling down of strong holds;)
[5] Casting down imaginations, and every high thing that exalteth itself against the knowledge of God, and bringing into captivity every thought to the obedience of Christ;
Luke 8:49-50 KJV
[49] While he yet spake, there cometh one from the ruler of the synagogue's house, saying to him, Thy daughter is dead; trouble not the Master.
[50] But when Jesus heard it, he answered him, saying, Fear not: believe only, and she shall be made whole.
Please leave a testimony or comment
Comments and testimonies below are from this message and others messages on our website.
---
Podcast: Download (Duration: 11:58 — 16.0MB)