---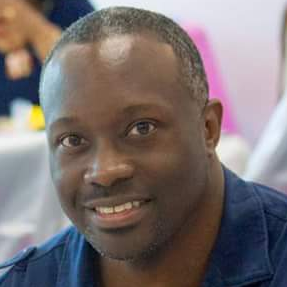 This message is presented by Amos Johnson Jr, PhD. He is the CEO & Pastor of Church for Entrepreneurs. God has given him a calling to help Christian Entrepreneurs succeed at their calling. He believes a fulfilled life comes from clearly knowing what God has called you to do and doing it.
---
---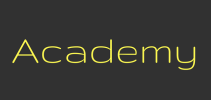 Signup ► We have created several online academies to help you discover and implement your calling. | Click Here for Details
---
Here are the scripture references
Hebrews 11:1 KJV
[1] Now faith is the substance of things hoped for, the evidence of things not seen.
Hebrews 2:15 KJV
[15] And deliver them who through fear of death were all their lifetime subject to bondage.
2 Timothy 1:7 KJV
[7] For God hath not given us the spirit of fear; but of power, and of love, and of a sound mind.
1 John 4:18 KJV
[18] There is no fear in love; but perfect love casteth out fear: because fear hath torment. He that feareth is not made perfect in love.
Job 1:6-12 KJV
[6] Now there was a day when the sons of God came to present themselves before the Lord , and Satan came also among them.
[7] And the Lord said unto Satan, Whence comest thou? Then Satan answered the Lord , and said, From going to and fro in the earth, and from walking up and down in it.
[8] And the Lord said unto Satan, Hast thou considered my servant Job, that there is none like him in the earth, a perfect and an upright man, one that feareth God, and escheweth evil?
[9] Then Satan answered the Lord , and said, Doth Job fear God for nought?
[10] Hast not thou made an hedge about him, and about his house, and about all that he hath on every side? thou hast blessed the work of his hands, and his substance is increased in the land.
[11] But put forth thine hand now, and touch all that he hath, and he will curse thee to thy face.
[12] And the Lord said unto Satan, Behold, all that he hath is in thy power; only upon himself put not forth thine hand. So Satan went forth from the presence of the Lord .
Job 3:24-26 KJV
[24] For my sighing cometh before I eat, and my roarings are poured out like the waters.
[25] For the thing which I greatly feared is come upon me, and that which I was afraid of is come unto me.
[26] I was not in safety, neither had I rest, neither was I quiet; yet trouble came.
Job 1:4-5 KJV
[4] And his sons went and feasted in their houses, every one his day; and sent and called for their three sisters to eat and to drink with them.
[5] And it was so, when the days of their feasting were gone about, that Job sent and sanctified them, and rose up early in the morning, and offered burnt offerings according to the number of them all: for Job said, It may be that my sons have sinned, and cursed God in their hearts. Thus did Job continually.
---
Podcast: Download (Duration: 12:02 — 14.5MB)