---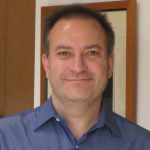 Your Word Trainer is Jay Trenary. He is the founder of CoolMatters.com, a soon-to-be launched shopping site with content focused on discovering and enjoying products from thousands of little-known niche and unique product companies across the world.


---
---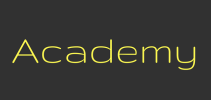 Signup ► We have created several online academies to help you discover and implement your calling. | Click Here for Details
---
Here are the scripture references
James 1: 22-25 NIV
[22] Do not merely listen to the word, and so deceive yourselves. Do what it says.
[23] Anyone who listens to the word but does not do what it says is like someone who looks at his face in a mirror
[24] and, after looking at himself, goes away and immediately forgets what he looks like.
[25] But whoever looks intently into the perfect law that gives freedom, and continues in it—not forgetting what they have heard, but doing it—they will be blessed in what they do.
Proverbs 20:24 NIV
[24] A person's steps are directed by the Lord. How then can anyone understand their own way?
Ephesians 2:10 NIV
[10] For we are God's handiwork, created in Christ Jesus to do good works, which God prepared in advance for us to do.
Romans 9:23 NIV
[23] "What if he did this to make the riches of his glory known to the objects of his mercy, whom he prepared in advance for glory—"
Jeremiah 29:11 NIV
[11] For I know the plans I have for you," declares the Lord, "plans to prosper you and not to harm you, plans to give you hope and a future.
Jeremiah 1:5 NASB
[5] "Before I formed you in the womb I knew you, and before you were born I consecrated you; I have appointed you a prophet to the nations."
Psalm 127: 1-2 NLT
[1] Unless the Lord builds a house, the work of the builders is useless. Unless the Lord protects a city, guarding it with sentries will do no good.
[2] It is useless for you to work so hard from early morning until late at night, anxiously working for food to eat; for God gives rest to His loved ones.
John 15:5 NIV
[5] "I am the vine; you are the branches. If you remain in me and I in you, you will bear much fruit; apart from me you can do nothing.
Podcast: Download (Duration: 11:56 — 12.4MB)