---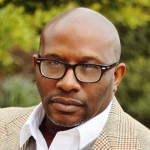 This message is presented by David A. Burrus. He is a best selling author, sought after speaker, that has taken his messages on healthy relationships, leadership, personal development, and Kingdom principles to a wide spectrum of audiences.


---
---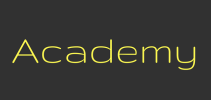 Signup ► We have created several online academies to help you discover and implement your calling. | Click Here for Details
---
Here are the scriptue references
1 Samuel 17:33-36 KJV
[33] And Saul said to David, Thou art not able to go against this Philistine to fight with him: for thou art but a youth, and he a man of war from his youth.
[34] And David said unto Saul, Thy servant kept his father's sheep, and there came a lion, and a bear, and took a lamb out of the flock:
[35] And I went out after him, and smote him, and delivered it out of his mouth: and when he arose against me, I caught him by his beard, and smote him, and slew him.
[36] Thy servant slew both the lion and the bear: and this uncircumcised Philistine shall be as one of them, seeing he hath defied the armies of the living God.
1 Samuel 17:48-51 KJV
[48] And it came to pass, when the Philistine arose, and came, and drew nigh to meet David, that David hastened, and ran toward the army to meet the Philistine.
[49] And David put his hand in his bag, and took thence a stone, and slang it, and smote the Philistine in his forehead, that the stone sunk into his forehead; and he fell upon his face to the earth.
[50] So David prevailed over the Philistine with a sling and with a stone, and smote the Philistine, and slew him; but there was no sword in the hand of David.
[51] Therefore David ran, and stood upon the Philistine, and took his sword, and drew it out of the sheath thereof, and slew him, and cut off his head therewith. And when the Philistines saw their champion was dead, they fled.
Please leave a testimony or comment
Comments and testimonies below are from this message and others messages on our website.
---
Podcast: Download (Duration: 9:11 — 10.6MB)