---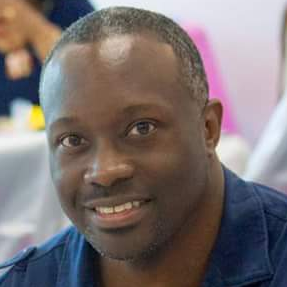 This message is presented by Amos Johnson Jr, PhD. He is the CEO & Pastor of Church for Entrepreneurs. God has given him a calling to help Christian Entrepreneurs succeed at their calling. He believes a fulfilled life comes from clearly knowing what God has called you to do and doing it.
---
---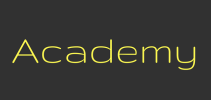 Signup ► We have created several online academies to help you discover and implement your calling. | Click Here for Details
---
Here are the scripture references
Isaiah 43:19 KJV
[19] Behold, I will do a new thing; now it shall spring forth; shall ye not know it? I will even make a way in the wilderness, and rivers in the desert.
Genesis 6:13-17 KJV
[13] And God said unto Noah, The end of all flesh is come before me; for the earth is filled with violence through them; and, behold, I will destroy them with the earth.
[14] Make thee an ark of gopher wood; rooms shalt thou make in the ark, and shalt pitch it within and without with pitch.
[15] And this is the fashion which thou shalt make it of : The length of the ark shall be three hundred cubits, the breadth of it fifty cubits, and the height of it thirty cubits.
[16] A window shalt thou make to the ark, and in a cubit shalt thou finish it above; and the door of the ark shalt thou set in the side thereof; with lower, second, and third stories shalt thou make it.
[17] And, behold, I, even I, do bring a flood of waters upon the earth, to destroy all flesh, wherein is the breath of life, from under heaven; and every thing that is in the earth shall die.
Joshua 6:2-5 KJV
[2] And the Lord said unto Joshua, See, I have given into thine hand Jericho, and the king thereof, and the mighty men of valour.
[3] And ye shall compass the city, all ye men of war, and go round about the city once. Thus shalt thou do six days.
[4] And seven priests shall bear before the ark seven trumpets of rams' horns: and the seventh day ye shall compass the city seven times, and the priests shall blow with the trumpets.
[5] And it shall come to pass, that when they make a long blast with the ram's horn, and when ye hear the sound of the trumpet, all the people shall shout with a great shout; and the wall of the city shall fall down flat, and the people shall ascend up every man straight before him.
Podcast: Download (Duration: 9:06 — 11.1MB)