---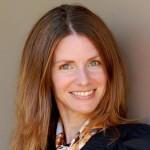 This message is presented by Krista Dunk. She is passionate about helping people discover their God-given gifts and express them with the world. She helps others start their own journey of discovery and expression through her books, speaking topics, newsletters, workshops, publishing company, and radio show.
---
---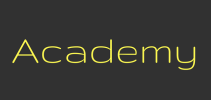 Signup ► We have created several online academies to help you discover and implement your calling. | Click Here for Details
---
Here are the scripture references
Esther 2:12 KJV
[12] Now when every maid's turn was come to go in to king Ahasuerus, after that she had been twelve months, according to the manner of the women, (for so were the days of their purifications accomplished, to wit, six months with oil of myrrh, and six months with sweet odours, and with other things for the purifying of the women;)
1 Peter 3:3-4 KJV
[3] Whose adorning let it not be that outward adorning of plaiting the hair, and of wearing of gold, or of putting on of apparel;
[4] But let it be the hidden man of the heart, in that which is not corruptible, even the ornament of a meek and quiet spirit, which is in the sight of God of great price.
Esther 4:11 KJV
[11] All the king's servants, and the people of the king's provinces, do know, that whosoever, whether man or women, shall come unto the king into the inner court, who is not called, there is one law of his to put him to death, except such to whom the king shall hold out the golden sceptre, that he may live: but I have not been called to come in unto the king these thirty days.
Proverbs 9:10 KJV
[10] The fear of the LORD is the beginning of wisdom: and the knowledge of the holy is understanding.
Matthew 5:8 KJV
[8] Blessed are the pure in heart: for they shall see God.
Podcast: Download (Duration: 10:57 — 12.6MB)