---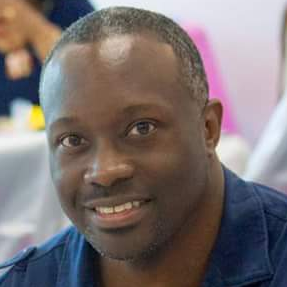 This message is presented by Amos Johnson Jr, PhD. He is the CEO & Pastor of Church for Entrepreneurs. God has given him a calling to help Christian Entrepreneurs succeed at their calling. He believes a fulfilled life comes from clearly knowing what God has called you to do and doing it.
---
---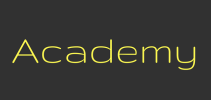 Signup ► We have created several online academies to help you discover and implement your calling. | Click Here for Details
---
Here are the scripture references
Matthew 6:30-34 KJV
[30] Wherefore, if God so clothe the grass of the field, which to day is, and to morrow is cast into the oven, shall he not much more clothe you, O ye of little faith?
[31] Therefore take no thought, saying, What shall we eat? or, What shall we drink? or, Wherewithal shall we be clothed?
[32] (For after all these things do the Gentiles seek:) for your heavenly Father knoweth that ye have need of all these things.
[33] But seek ye first the kingdom of God, and his righteousness; and all these things shall be added unto you.
[34] Take therefore no thought for the morrow: for the morrow shall take thought for the things of itself. Sufficient unto the day is the evil thereof.
Matthew 6:24 KJV
[24] No man can serve two masters: for either he will hate the one, and love the other; or else he will hold to the one, and despise the other. Ye cannot serve God and mammon [money].
Proverbs 23:4 KJV
[4] Labour not to be rich: cease from thine own wisdom.
1 Peter 5:5-7 KJV
[5] Likewise, ye younger, submit yourselves unto the elder. Yea, all of you be subject one to another, and be clothed with humility: for God resisteth the proud, and giveth grace to the humble.
[6] Humble yourselves therefore under the mighty hand of God, that he may exalt you in due time:
[7] Casting all your care upon him; for he careth for you.
Job 36:11 KJV
[11] If they obey and serve him, they shall spend their days in prosperity, and their years in pleasures.
Matthew 17:24-27 KJV
[24] And when they were come to Capernaum, they that received tribute money came to Peter, and said, Doth not your master pay tribute?
[25] He saith, Yes. And when he was come into the house, Jesus prevented him, saying, What thinkest thou, Simon? of whom do the kings of the earth take custom or tribute? of their own children, or of strangers?
[26] Peter saith unto him, Of strangers. Jesus saith unto him, Then are the children free.
[27] Notwithstanding, lest we should offend them, go thou to the sea, and cast an hook, and take up the fish that first cometh up; and when thou hast opened his mouth, thou shalt find a piece of money: that take, and give unto them for me and thee.
Luke 5:4-9 KJV
[4] Now when he had left speaking, he said unto Simon, Launch out into the deep, and let down your nets for a draught.
[5] And Simon answering said unto him, Master, we have toiled all the night, and have taken nothing: nevertheless at thy word I will let down the net.
[6] And when they had this done, they inclosed a great multitude of fishes: and their net brake.
[7] And they beckoned unto their partners, which were in the other ship, that they should come and help them. And they came, and filled both the ships, so that they began to sink.
[8] When Simon Peter saw it, he fell down at Jesus' knees, saying, Depart from me; for I am a sinful man, O Lord.
[9] For he was astonished, and all that were with him, at the draught of the fishes which they had taken:
Proverbs 10:22 KJV
[22] The blessing of the Lord, it maketh rich, and he addeth no sorrow with it.
Please leave a testimony or comment
Comments and testimonies below are from this message and others messages on our website.
---
Podcast: Download (Duration: 12:52 — 15.1MB)