---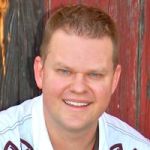 This message is presented by Tyler McCart. He was born and raised in Snellville. He works as an outside sales rep and has had an internet sales and marketing business for the last 12 years. He also founded The Success Edge podcast for the Marketplace Christian.
---
---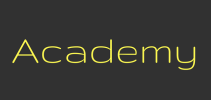 Signup ► We have created several online academies to help you discover and implement your calling. | Click Here for Details
---
Message Summary
If you're wondering why your giving is not returning a harvest to you, then check out this message. God gives us various types of giving in the Bible and we need to know the purpose behind each type. So we can have Faith to sow and receive based on the type of giving Holy Spirit leads us in. In our message today, Tyler McCart is digging into 7 types of giving found in the Word and laying out the purpose and return on each one.
#1 Tithe
Malachi 3:10 // Bring ye all the tithes into the storehouse, that there may be meat in mine house, and prove me now herewith, saith the Lord of hosts, if I will not open you the windows of heaven, and pour you out a blessing, that there shall not be room enough to receive it.
#2 Offering
Luke 6:38 // Give, and it shall be given unto you; good measure, pressed down, and shaken together, and running over, shall men give into your bosom. For with the same measure that ye mete withal it shall be measured to you again.
#3 Alms
Proverbs 19:17 // He that hath pity upon the poor lendeth unto the Lord; and that which he hath given will he pay him again.
Psalm 41:1 // Blessed is he that considereth the poor: the Lord will deliver him in time of trouble.
Isaiah 58:7-8 // Is it not to deal thy bread to the hungry, and that thou bring the poor that are cast out to thy house? when thou seest the naked, that thou cover him; and that thou hide not thyself from thine own flesh? Then shall thy light break forth as the morning, and thine health shall spring forth speedily: and thy righteousness shall go before thee; the glory of the Lord shall be thy reward.
Matthew 6:1,3-4 // Take heed that ye do not your alms before men, to be seen of them: otherwise ye have no reward of your Father which is in heaven … But when thou doest alms, let not thy left hand know what thy right hand doeth: That thine alms may be in secret: and thy Father which seeth in secret himself shall reward thee openly.
#4 First Fruits
Ezekiel 44:30 // And the first of all the firstfruits of all things, and every oblation of all, of every sort of your oblations, shall be the priest's: ye shall also give unto the priest the first of your dough, that he may cause the blessing to rest in thine house.
Proverbs 3:9-10 // Honour the Lord with thy substance, and with the firstfruits of all thine increase: So shall thy barns be filled with plenty, and thy presses shall burst out with new wine.
#5 Sacrificial Seed
Psalm 126:5-6 // They that sow in tears shall reap in joy. He that goeth forth and weepeth, bearing precious seed, shall doubtless come again with rejoicing, bringing his sheaves with him.
#6 Sow into a Man or Woman of God
2 Kings 4:8-10 // And it fell on a day, that Elisha passed to Shunem, where was a great woman; and she constrained him to eat bread. And so it was, that as oft as he passed by, he turned in thither to eat bread. And she said unto her husband, Behold now, I perceive that this is an holy man of God, which passeth by us continually. Let us make a little chamber, I pray thee, on the wall; and let us set for him there a bed, and a table, and a stool, and a candlestick: and it shall be, when he cometh to us, that he shall turn in thither.
#7 Sow into a traveling Ministry
Luke 5:3-4 // And he entered into one of the ships, which was Simon's, and prayed him that he would thrust out a little from the land. And he sat down, and taught the people out of the ship. Now when he had left speaking, he said unto Simon, Launch out into the deep, and let down your nets for a draught.
Philippians 1:5-7 // For your fellowship in the gospel from the first day until now; Being confident of this very thing, that he which hath begun a good work in you will perform it until the day of Jesus Christ: Even as it is meet for me to think this of you all, because I have you in my heart; inasmuch as both in my bonds, and in the defence and confirmation of the gospel, ye all are partakers of my grace.
Please leave a testimony or comment
Comments and testimonies below are from this message and others messages on our website.
---
Podcast: Download (Duration: 20:23 — 24.8MB)